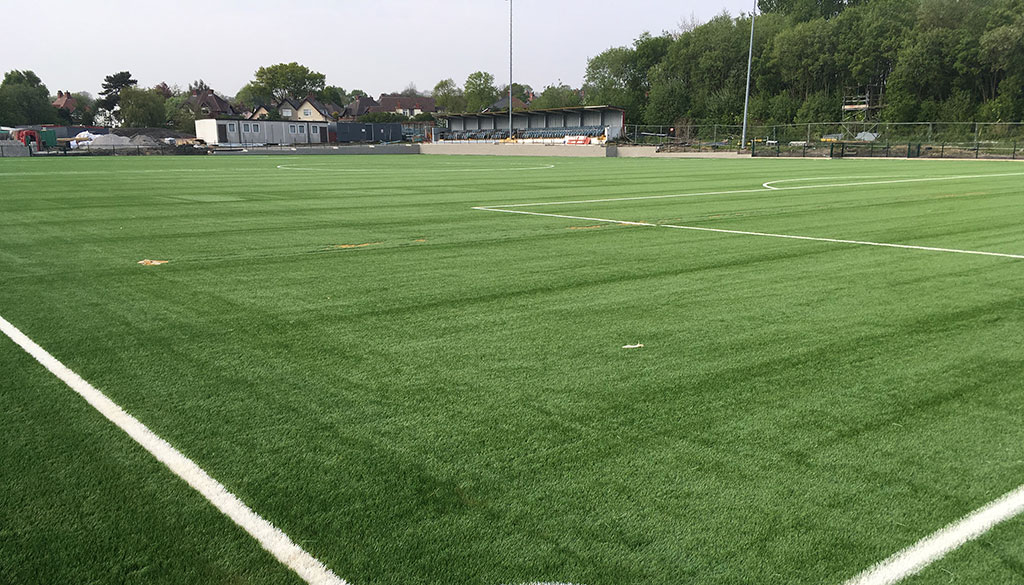 Its All Go At Avro
Thu 14th May 2020 | Avro
By Martin Fallon
Despite us being in lockdown from Covid-19, there is lots going on at Avro at the moment.
Joint manager James Hampson has recently completed the David Goggins Challenge of running four miles, every four hours, for 48 hours. Along the way he got support from the likes of club physio Jess Whipday and players Jack Morrow, Danny Hewitt and Dan Grimshaw who have all run with him at times - social distancing of course. He has been doing it to raise money for the club in these challenging times, and has raised over £300 so far.
James said "I've been reading a book by an ex U.S marine David Goggins, and this is a challenge he does every year. I wanted to do the challenge, and to combine it with raising a few quid for the club in these difficult times made it a no brainer. I'd like to thank everyone who ran with me, especially those who kept me company on the graveyard shift! I realise it's difficult times for many people, but if you can spare anything towards supporting our community club and helping to keep it going at this time, it would be appreciated by everyone at the club."
People can still donate at paypal.me/avrojfc
Meanwhile Avro's pledge to offer free season tickets for next season to all essential workers in North East Manchester and Oldham has caught the attenton of the media. Avro coach Paul Armstrong recently appeared on Granada Reports news and was interviewed about this. The mayor of Greater Manchester Andy Burnham and local MP Jim McMahon have also tweeted their support of the scheme.
Any key workers who are interested just need to email avrojfc1989@yahoo.com to register.
Visitors to the impressive Vestacare Stadium in the 2020/21 season will see a new look VIP/Sponsor Lounge. This will offer a brand new, pitchside facility which will enable match sponsors and club sponsors to watch the game from the comfort of a dedicated lounge. This means the club can improve their offer to match and club sponsors way beyond anything that they have been able to offer up until now.
The club also ran a "design a rainbow NHS kit competition" for their away kit for the 2020/21 season. In conjunction with their kit supplier EV2, people could go to their website ev2sportswear.com and go onto their kit design tool, design a rainbow/colourful kit and then post it on Twitter tagging @avrofc in.
The club have sifted through the applications and have come up with a shortlist of three shirts that can be viewed below.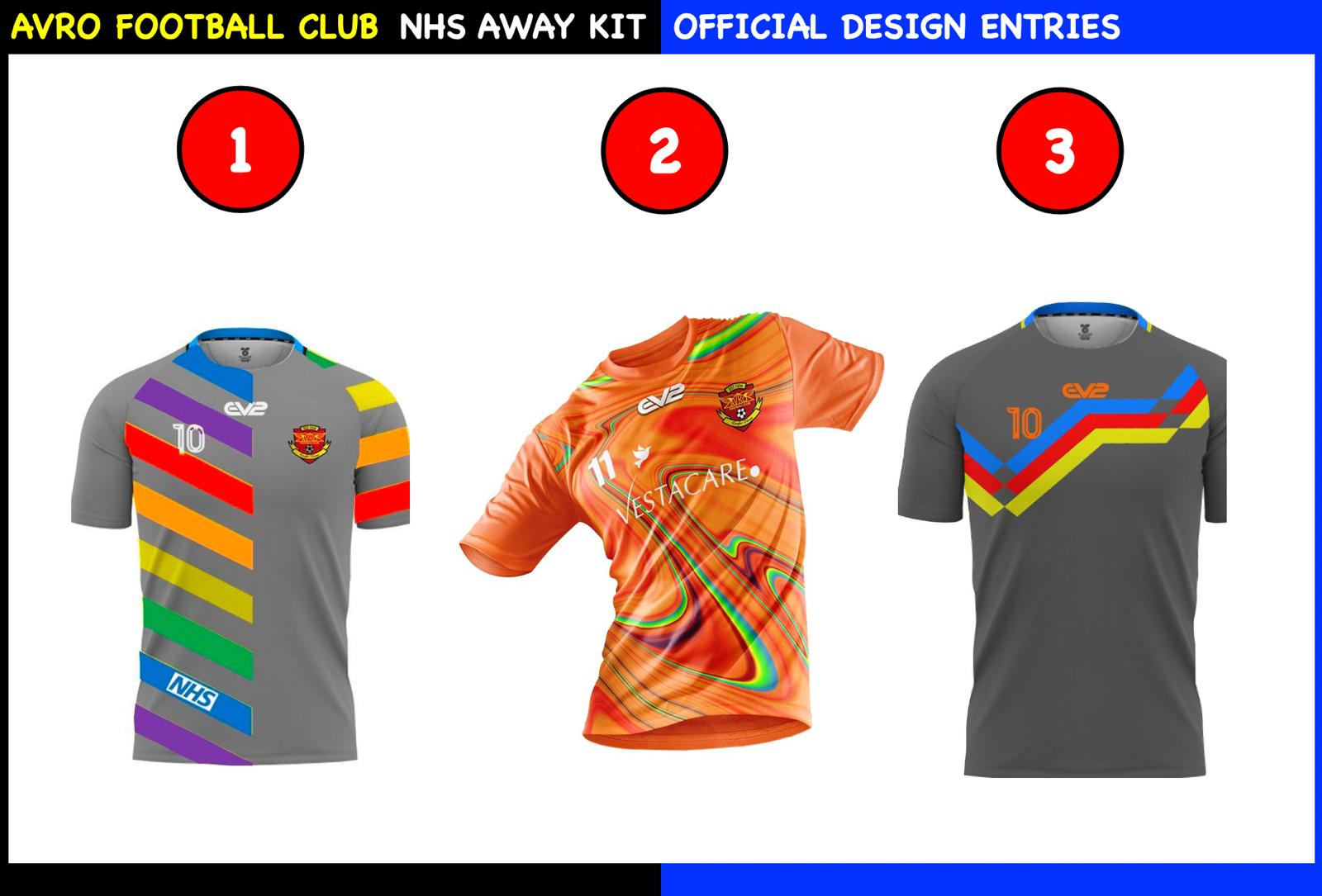 People can now visit the Avro Twitter account and vote for their favourite shirt, with the winning shirt going into production by ev2sportswear.com and worn by the club for away games in the NWCFL Premier Division next season. Votes close on Sunday.