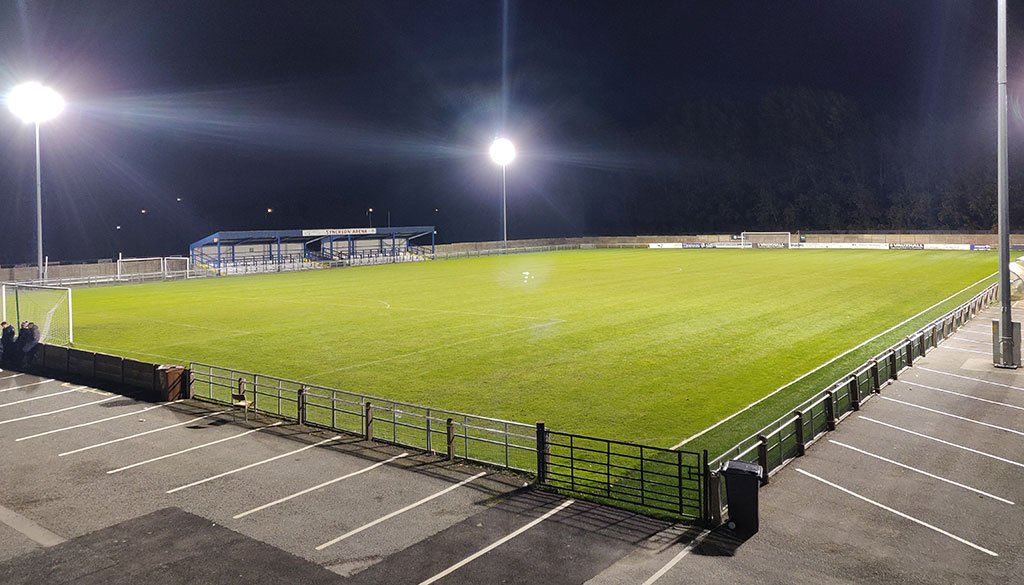 Vauxhall Motors boss McGraa gives his take on a difficult campaign
Sat 8th January 2022 | Vauxhall Motors
By Alex Thrower
Vauxhall Motors boss Mick McGraa will be the first to admit that this has been a difficult season for The Motormen but believes his side 'have turned a corner' coming into 2022.
The Cheshire club were denied promotion in 2020 despite topping the table- the season curtailed due to Covid. Currently, the club from Ellesmere Port sit 16th in the Premier after an autumn fraught with injuries, Covid cases, and very few points. McGraa, who's managed Motors since the summer of 2018, knows this campaign has not gone quite to plan, telling The NWCFL:
"It's been tough, especially before December. We lost a lot of players to Covid and injuries and fell completely out of form. Getting a few players back has seen us improve, picking up great wins against Wythenshawe Town and Congleton in December as well as beating 1874 Northwich in the Cheshire Senior Cup.
"Hopefully we've turned a corner, we're definitely looking forward and my hope now is we can get together more and get back to regular training sessions. That's something that was massively affected by Covid cases, we weren't able to train. To be honest we wanted to get the game at Congleton called off because we only had 13 players.
"This year has been different to others; it was about us learning the league again and finding our feet but signing Craig Hearns has been massive for us, we're hoping he'll get 25-30 goals a season. We've played a lot of teenagers which is tough, they've been superb, but we need that bit of experience."
After a mixed start to the campaign, McGraa recognised how it was the FA Vase defeat at home to North Shields on October 23rd which led their form to nosedive, with his side picking up a solitary point from 21 available. Form which, in the Premier, takes you quickly away from pushing towards the top and has you starting to look over your shoulder.
"At the start of the season this wasn't a rebuilding year, we wanted to be near the top," he added.
"We were disappointed not to go further in the FA Vase and when we got knocked out of that, our momentum completely went. We did start to look at the teams below us and losing to Prestwich was a serious moment for us. I didn't think we'd be as low as we are, but we're working hard to improve and get back to where we think we should be.
"You never want to be rebuilding in the middle of a season, but that's what we've had to do. This is the best Premier Division for a long time. Everyone has upped their game and without playoffs- which should come in for this level- you have to perform every match to make sure you're up near the top."
While Vauxhall remain in the Cheshire Senior Cup, they are also now 11 points above the relegation zone and 20 points from Skelmersdale United in second. From this position many sides may admit their season is largely finished, but McGraa is already looking beyond this campaign.
"Our season isn't over, we have a lot to prove to ourselves," he noted.
"We need to bring in some players who have experience at this level. Defensively, we need to be a lot better. Whenever we make a mistake it's pounced upon in this division and that's going to keep happening the higher up you go.
"Everyone knows the score in these leagues, the bigger the budget the greater chance you have of going up. But we have a great catchment area with a lot of loyal players, and I think if we can show the form that we were in in the first couple of months of this season then there's absolutely no reason why we can't be up there at the end of next year.
"The aim is very much to keep moving forward and make our way up through the leagues."