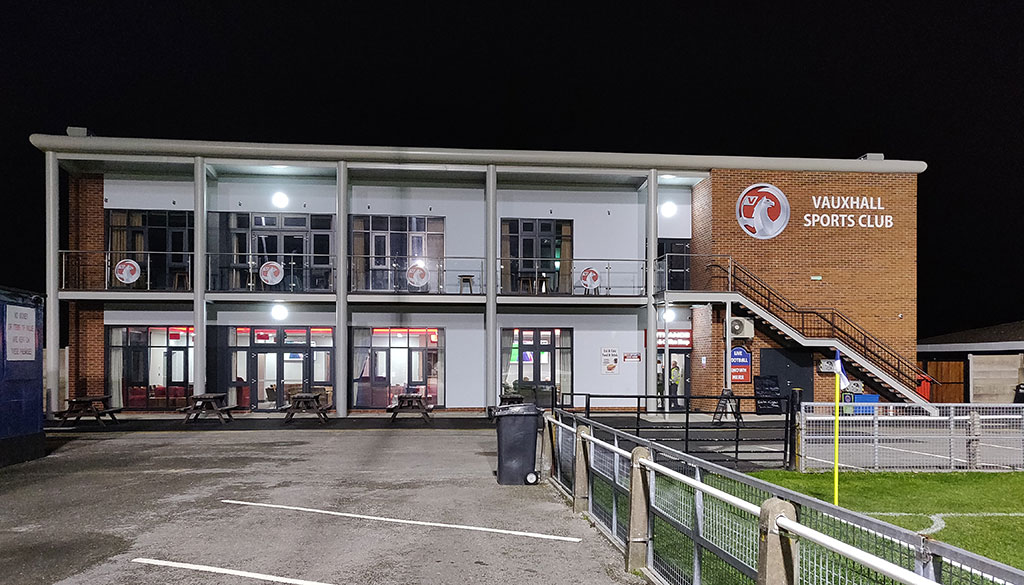 Motormen appoint new Chairman
Fri 18th June 2021 | Vauxhall Motors
By Gary Langley
Premier Division side, Vauxhall Motors have appointed a new Chairman ahead of the 2021-22 season.
At their recent AGM, long-standing Chairman Tony Woodley challenged "Younger Blood" to take the Club forward and he was delighted with the response he received. This included electing a new Chairman, as Woodley is stepping down from this role. In his place the Club has turned to Jon Waring as their new Chairman. Jon has been at the club for the last 18 years, most recently as the Director of Football and their West Cheshire League Manager.
Vice Chairman Alan Bartlam is quoted on their website Vauxhallmotors.co.uk as stating "We desperately needed younger blood to come on board as the present regulars are all getting a good deal older. I feel sure Jon will make a great job of being Chairman, especially with the assistance of Dave, James and Stewart."
"Tony Woodley has done a marvellous job over recent years, overseeing the building of a brand new clubhouse, a second all-weather floodlit pitch and the floodlighting of the Rivacre Road pitch, to name just a few of his projects. He has undoubtedly put the club back on an even keel and the younger members will now be able to build upon his legacy."
Jon Waring added "I feel honoured and privileged to be presented with the opportunity to lead this prestigious Club. I'd like to congratulate Tony and the Vauxhall FC Board for the direction in which they have taken the Club to ensure its success and longevity. I'm sure I speak for Dave, James and Stewart when I say we will do everything within our powers to continue your legacy".
We at the NWCFL wish Jon the best of luck in the role and we look forward to speaking with him soon.