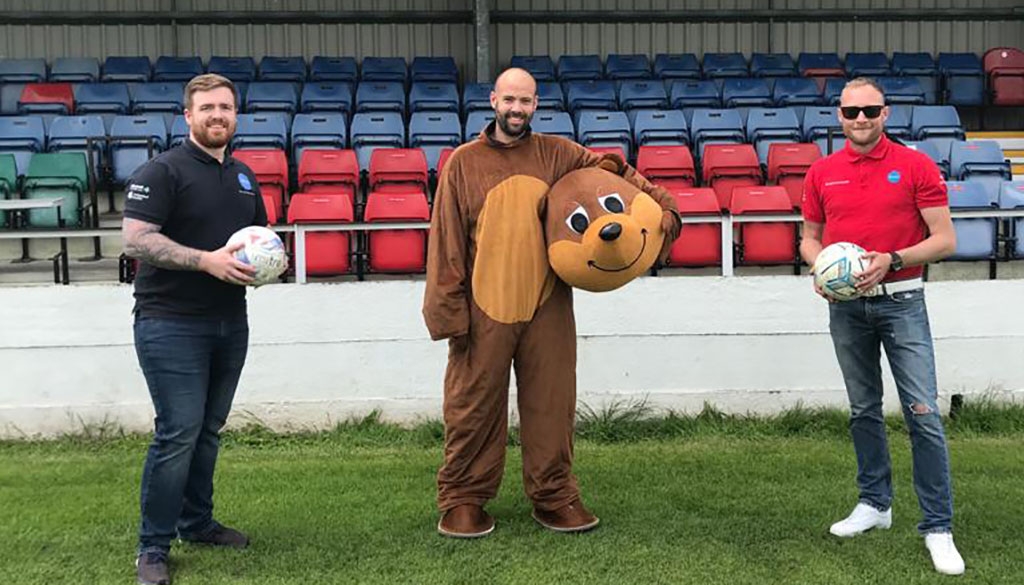 Congleton Town announce new Shirt Sponsorship
Thu 13th August 2020 | Congleton Town
By Gary Langley
Congleton Town have been doing a lot of work behind the scenes as they prepare for the new season and that includes continuing developing their relationships with the local business community. They have this week announced a new partnership with Blue Spot Group, a local IT company.
Congleton based Blue Spot Group will become the main shirt sponsors for the club. Guy Brittain, Dan Smith and Jamie Thomson, owners of Blue Spot, all have a keen interest in sport having been involved in motor racing for many years. The partnership with Congleton Town FC enables them to get more closely involved with local, grass roots football. Dan comments "All of us are huge sports fans and it was an easy decision to get involved with our local football club. Blue Spot really believe in the importance of giving something back to the community, and we recognise the great work Congleton Town FC are doing in this area. This will become more important than ever when the fans can come back together, to support our local team. We'd like to wish everyone connected with Congleton Town FC the very best for the season ahead."
Steve Burgess, Chairman of Congleton Town FC added "It is fantastic that the club is now associated with Blue Spot. They are well known and well respected in the town and we are proud that they have agreed to become sponsors. We would like to thank them for all their support and are looking forward to working together in the coming season."
Blue Spot was established in 2003, with a key focus on helping local small and medium sized businesses with outsourcing IT solutions. From here, the group has grown to offer fire and security solutions, along with telephony systems. For more information, please call 01260 280001 or email info@bluespot.group.