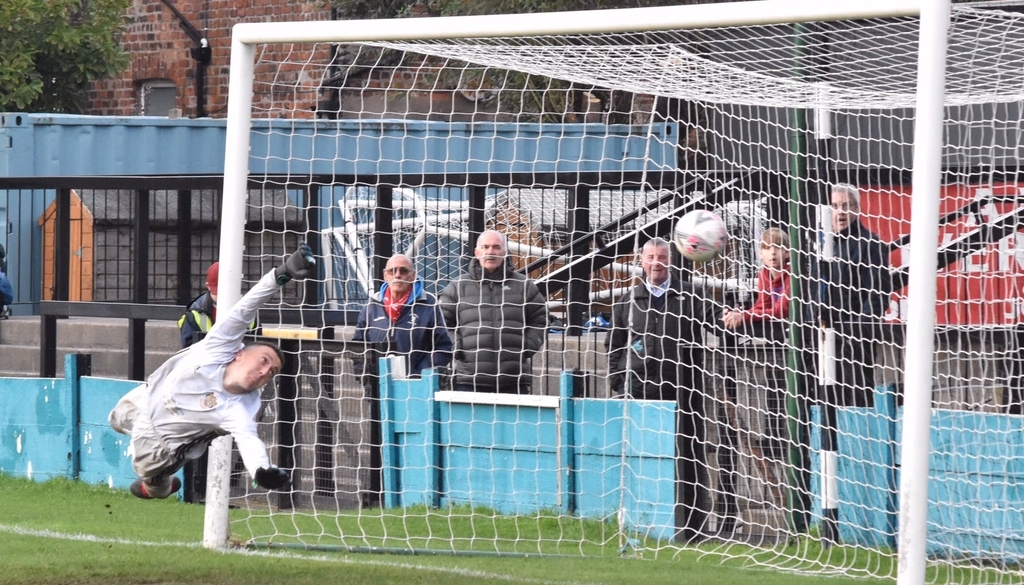 REACTIONS & VIDEOS: NWCFL managers react to their league results
Sun 13th October 2019 | Manager Reactions
By Craig Kendall
NWCFL Premier Division
Runcorn Town manager Paul McManus: "One of them games today plenty of chances for both sides but just couldn't put the ball in the net. Both sides played well and the game was end to end but finishing touch was lacking today. Wednesday and today have been better results for us of late and we will go into Tuesday away at Burscough with the confidence of getting a result."
Skelmersdale United manager Paul McNally: "Good performance today from the team and back to the levels shown earlier on this season, only thing lacking was a goal or two which our overall play definitely deserved.
"Always a tough place to go and they are a very strong effective team, good point gained though by us and moves us back in the right direction. Some excellent individual performance's from the lads and we now move onto Friday's Macron cup game against Irlam with confidence."
Winsford United manager Lee Duckworth: "A difficult afternoon where the conditions weren't applicable to good football. The lads had to dig deep against a side looking to make it a physical battle. We showed quality in both final thirds that managed to get us over the line.
"Avro will upset a lot of teams and certainly look like they belong in this league, so to get three points and carry on our form was a testament to the players character. It was great to see such a healthy crowd and so many youngsters cheering the side on."
1874 Northwich manager Wayne Goodison: "Really happy with the win and a clean sheet. Thought our first half performance was very good in all aspects of our play, but that we perhaps could have been more clinical in the second half. That said, Gate lifted their performance after half-time so credit to them, showed a lot more spirit to make it difficult."
NWCFL First Division North
Pilkington manager Lee Jenkinson, "We were excellent,with so many players missing and having to play a number of young reserve players the result made it so much more sweeter and is a credit to the club to the way they run the youth set up, Everyone put a shift in and were a credit to the club."
Nelson manager Andy Harrison: "The worst defensive performance I've ever seen from my side today. Basics were non existent. You could play against eight-year-olds and get beat if you can't follow runners or clear the ball to a blue shirt when under pressure. Another very bad day for us and one that hurts more than any other this season.
"We don't give up though, anyone who watches us knows we are 100 times better than the garbage we are producing at the minute. The lads are determined to get through this tricky spell as am I and I'm sure it's just a matter of time. Daisy were quick and direct on the break and deserved their win."
AFC Liverpool manager Chris Anderson: "Today I told the lads that we had to be clinical and that's exactly what we was. Scoring eight goals in any game is a testament and we definitely deserved it.
"We defended well, took a lot of the chances we created and played some great stuff whilst doing it. We had a great crowd and the noise from the fans was really heard too, so a big thanks to those that turned up and watched the boys put on a show."
NWCFL First Division South
Cammell Laird 1907 manager Phil Burton, "Very poor first half against a much improved Ellesmere. You can see that the new manager has added some quality and they won't be in that league position for long. We didn't step up to the level required and it seems to be where we are at right now.
"Main positive was return of Micheal Furlong who was excellent along with Jake Hulley. Time for the players to get back to high standards they set early on."
Cammell Laird First Team Coach Phill Hayward:
Main photograph by Paul Moran from AFC Liverpool's 8-0 win over AFC Darwen.