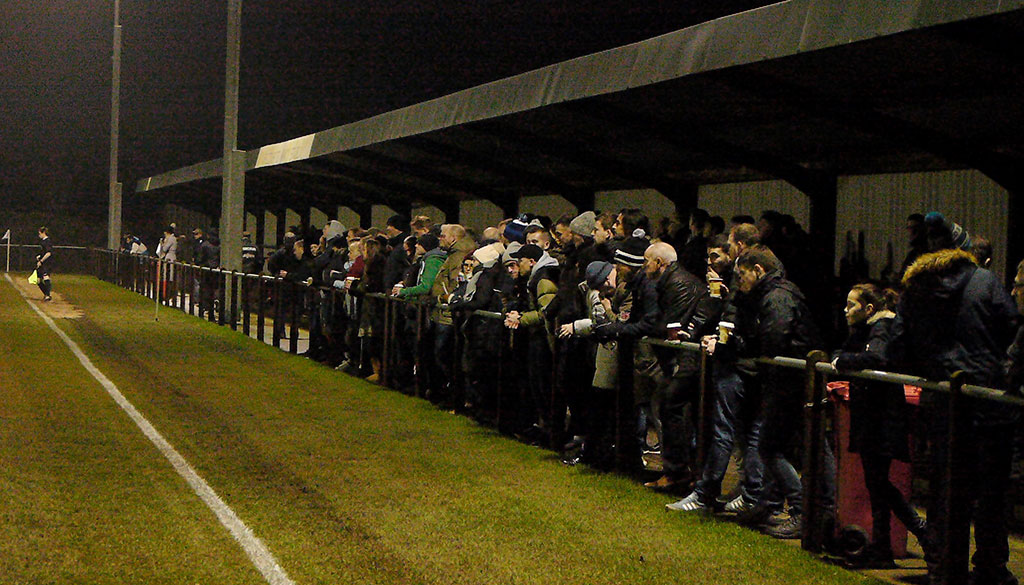 Cullerton opens up after Alleynians appointment
Tue 9th July 2019 | Stone Old Alleynians
By Craig Kendall
Late on Friday night it was announced that Jamie Cullerton had been appointed manager at NWCFL First Division South side Stone Old Alleynians.
The former Leek Town Assistant had been at the Northern Premier League side for a number of years before joining Aleynians, "Bob approached me, the Chairman, and asked me it I'd be interested in talking so I had a chat with him and a lot of the stuff he said was positive, plus the fact that they'd finished well last season and the plans that are in place. I wasn't looking to move so it came out of the blue a little bit. I was even surprised that the Manager resigned: I wasn't expecting that either, really.
"It was a good opportunity and it was a difficult decision because I was happy at Leek. I'd got a very good relationship with Manager Neil Baker, we worked very well together and we were doing well. It was a tough decision but the end one I had to make was the best thing for myself and my family at the time."
Alleynians finished third last season, and Cullerton knows they are in a great position on the field, "Yes, absolutely. You don't always get jobs when teams have been relatively successful. It tends to be when teams are struggling and you've got to rebuild. In this case, that's one of the things that excited me about it: that they finished well. The squad are all very local; they're all Stone lads or live very local to Stone, which is another attraction. The majority of the squad appear to be staying. I'll mull that one over the next week or so. I'll meet them all tomorrow night or the majority of them. The fact they've got a stable squad and that they were successful last year was a really big attraction for me."
With a lot of experience, Cullerton brings in some very useful ideas and knows the difference between the leagues well, "You can get good players lower, no doubt about that. The further you come down the pyramid, you do get good players. The main thing is the commitment levels and the professionalism. The higher you go they're obviously getting paid better so that's possibly an influence but it tends to be the level of commitment. For training the last couple of years we've had regular numbers of 18 to 20 at training so that's a big factor. That's the difference, really, and the fact that the lads are fully committed. You know they're going to be there every week. You're not chasing around them all.
"I don't expect to be doing that this year with Stone, to be fair. I think they are a committed group of players from what I can see so hopefully that will continue. But they're still good quality players. We've got players with EvoStik experience in our squad and I'm sure there'll be others throughout the League."
"I think teams will be looking at it as a good opportunity, that's for sure [with four sides being promoted]. I've kept an eye on one or two teams and they're strengthening quite well. I think teams will see it as an opportunity to get promoted straight away, whereas last year and previous seasons, with only one or two teams promoted, it's always been a little more difficult to get up. This year's a great chance with four going up and our aim is to be in one of those four places."