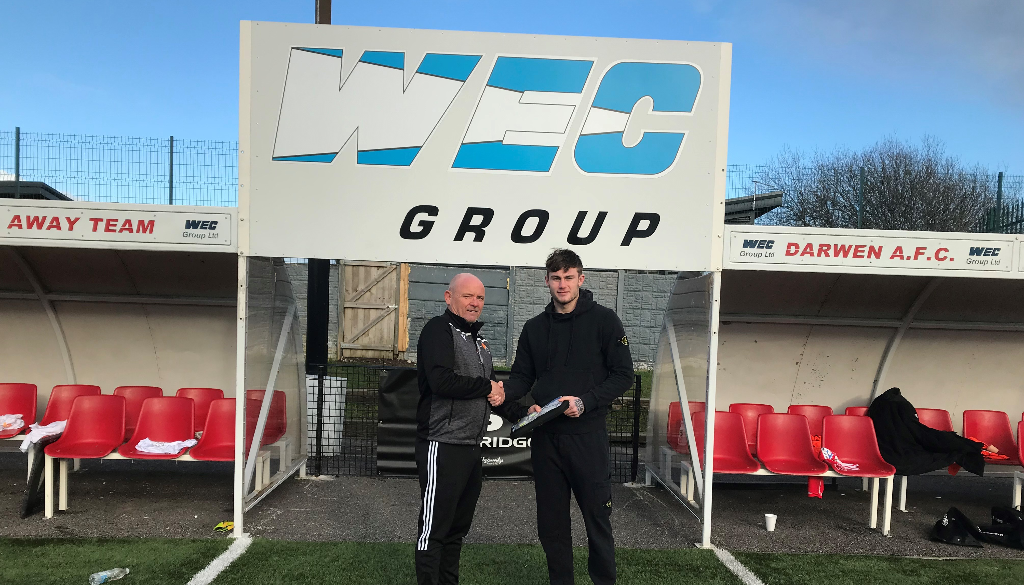 Lenny Fieldhouse First Division North Goalkeeper of the Month
Tue 14th March 2023 | Darwen
By Martin Fallon
Lenny Fieldhouse of Darwen AFC has been presented with the Reusch First Division North Goalkeeper of the Month award for January 2023.
League Management Committee Member Mick Ainsworth presented the award to Lenny at a recent game.
This is what was said about him when the announcement was made.
FIRST DIVISION NORTH - LENNY FIELDHOUSE (DARWEN FC)
Lenny's confidence has grown and grown over the last few months after returning to football after sustaining serious facial injuries as a result of an unprovoked attack last season. He has proved over the last month how far he has come by only conceding one goal in the three games that he played in January 2023.
Lenny works hard at training and is a valued team member. Unfortunately, in the last two games he has again been unable to play due to a knee injury but will hopefully be fit again soon to earn his first team place back.
Well done Lenny!