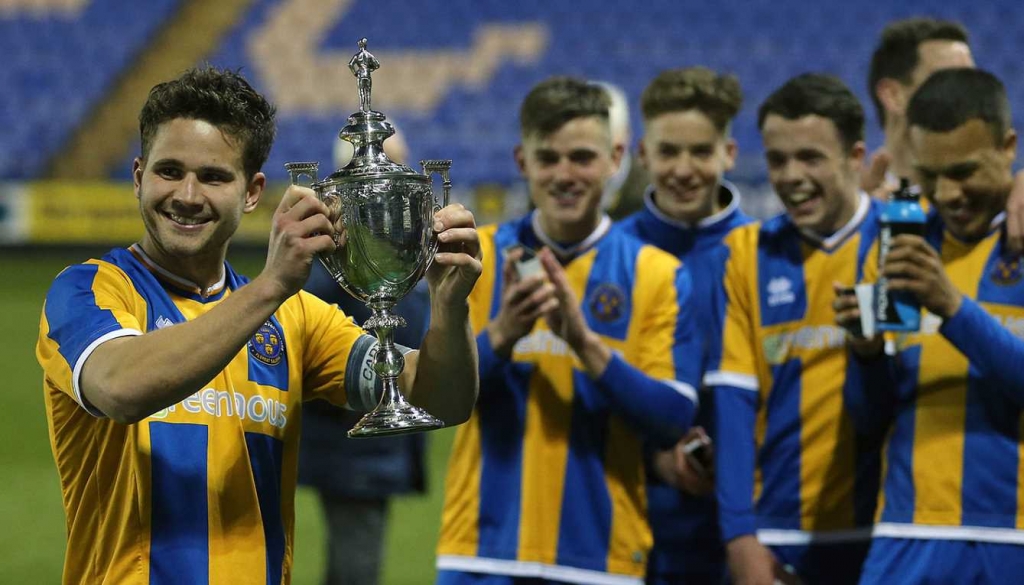 Whitchurch Look For Silverware
Tue 25th May 2021 | Whitchurch Alport
By Martin Fallon
It's been a bit of a fractured season to say the least with the stop start nature of the early part of the season followed by the curtailment of the season by the FA. As well as leagues, most competitions were scrapped with the notable exception of the FA Vase, however Shropshire FA decided to continue with their competitions as end of season tournaments.
This was great news for Premier Division side Whitchurch Alport, who have managed to reach not one but two Cup Finals, both of which take place this week and both against the same opponents Shifnal Town.
The first is this evening in the TJ Vickers Premier Cup Final. This competition is aimed at clubs at Step 5 and 6 in the pyramid and started before lockdown although Whitchurch received a bye until the Quarter Finals. They beat Wellington Amateurs in the Quarter Finals thanks to a Jud Ellis goal, with Haughmond despatched in the Semi Finals thanks to another from Ellis plus one from Scott Ryan.
The second cup final for them is on Saturday in the Shropshire Senior Cup. First played for in 1877/78, this is one of the oldest cup competitions in the world, and notably, the original winning trophy is still presented to the winners! Ordinarily it is played for by sides higher up the pyramid like Shrewsbury, AFC Telford United and Market Drayton Town. However none of those sides entered with their season's curtailed so Step 5 and 6 sides have been entered instead this season to give them some football.
This unique season has seen a Champions League style group stage, where in Group B Whitchurch beat Haughmond 2-1, Shawbury United 6-2 and drew with Shifnal Town 3-3, progressing them to the Semi Finals where they beat Wellington Amateurs 5-1. Again its been Jud Ellis as the one to watch, scoring six of his sides 16 goals, with Simon Everall scoring three and Alex Hughes and Ryan Alcock two apiece.
As mentioned its Shifnal Town in both finals and they play in the West Midlands (Regional) League, effectively one level below Whitchurch in the pyramid. They were though top of the league when the season stopped, winning seven of their eight games, and have shown their pedigree by reaching both cup finals.
We spoke to Whitchurch Secretary Andy Hough who said "I think both games against Shifnal will be tough affairs. They are a very strong and powerful side who like to get at you from the start. They like to get it down and play good football, but so do we at Whitchurch so both finals have all the hallmarks to be great games.
"We have already played them a few weeks ago in the group stage of the Senior Cup in a game that finished three each. They led twice in that game but had to come from behind to grab a point which shows you that they are resilient. It wouldn't surprise me if both finals are as close as that and they should certainly be great games.
Both finals are at the New Bucks Head, home of AFC Telford United. Tonight's TJ Vickers Cup Final kicks off at 7.00pm whilst Saturday's Shropshire Senior Cup Final kicks off at 6.00pm.