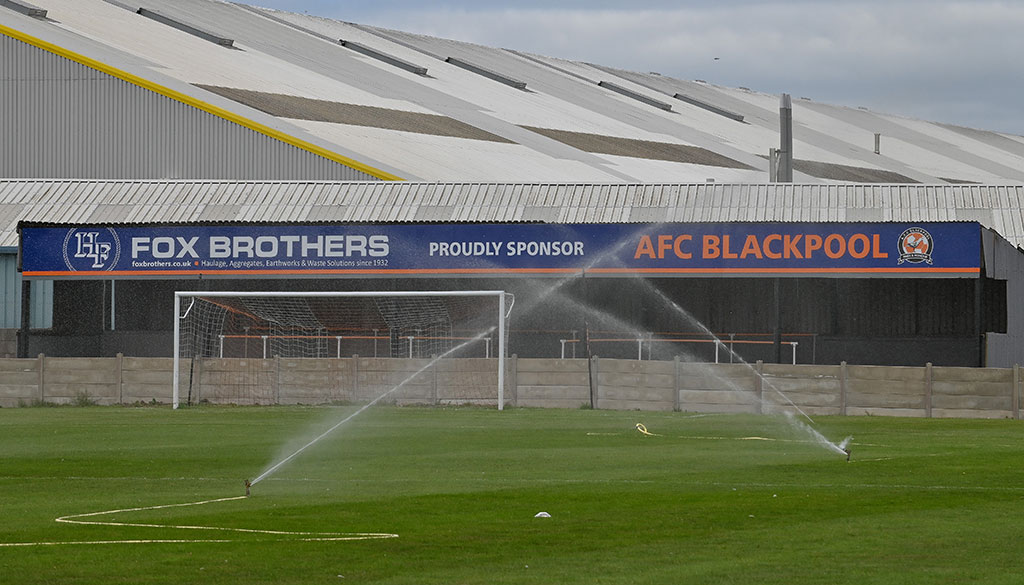 Baird brings in Hurst at Blackpool
Tue 23rd June 2020 | AFC Blackpool
By Martin Fallon
AFC Blackpool Manager Martin Baird has strengthened his backroom team with the arrival of Simon Hurst as Joint Assistant Manager.
Simon joins the club from West Lancs side Freckleton FC where he managed the side for the past season.
Hurst is no stranger to the Fylde Coast having previously coached at AFC Fylde and Blackpool FC as well as Blackburn Rovers. He also boasts coaching the Lancashire Under 18's side on his footballing CV as well as being manager at Lytham Town.
He joins Martin and Mark Williams in the coaching team and will be an asset to the first team squad.
On his new addition to his team Baird said: "Towards the back end of last season I got a little stressed with the workload, I wanted the sessions to be right and linked together. Si comes on board with fresh modern ideas and I know the lads will love him. I know how important it is to have someone like Si on board to share the workload and bounce ideas off each other. I know Si from his short time at the club previously, he's got all his badges and I know he's gonna be an asset to the club."
On joining the club Simon added: "After leaving Freck last season I was looking forward to having a break and just coaching on a Sunday at Blackpool. After speaking to Martin and seeing his passion for the club I knew it was right for me. The main selling point was the opportunity to play football the right way with an identity. With the players we've already got signed on and the players Martin's speaking to it's exciting and we can't wait to get going."