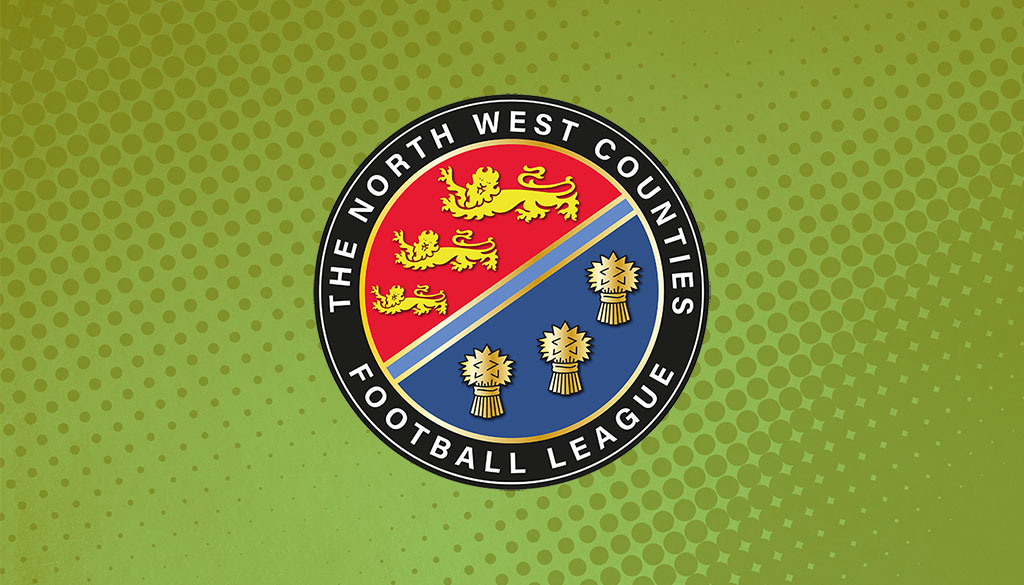 NWCFL Letter To The National League System
Mon 30th March 2020 | Announcements
By Martin Fallon
Paul Lawler, the Chairman of the North West Counties Football League, has this morning submitted a letter to the FAs League's Committee seeking clarification on a number issues regarding the decision to null and void the 2019/20 season.
Since the decision was announced last week, a host of our clubs have written to the league expressing their views on the decision and seeking clarification on a number of points. The widespread view is one of disappointment from clubs, with many seeing it as the FA simply writing off nine or ten months of hard work with one decision. From a league point of view that will not happen, as the League Management Committee has agreed to honour the records and League tables from this season and declare that in our official record. However we cannot award titles or promote/relegate clubs.
The League wish to seek clarification on how the decision to not restart the season came about, with this decision already made by the FA prior to any consultation meetings that took place. How did the decision to null and void the season come about, given that at meetings the league had attended there was a mix of views with no final vote taken, merely that views would be taken on board. Why is the National League System not united in the view to null and void, with The National League exempt?
Many of the issues that the league are seeking clarification on though are ones that clubs themselves have raised, such as will the FA be compensating Leagues and Clubs for any financial losses as a result of this decision (refunds for FAs for discipline matters, season tickets refunds, lost sponsorships etc). The closing date for applications for next season's FA Competitions is this coming Wednesday. How will places be allocated for next season given that this season only a handful of Step 6 sides were eligible? Do teams just apply and hope for the best?
If club's do subsequently fold due to this current crisis and there are spaces within the pyramid, how will these be filled? Will clubs such as Vauxhall Motors and Jersey Bulls who have already achieved 'promotion' be given first priority in acknowledgement of their achievements, and will PPG fill any additional spaces that are needed to be filled?
Another query relates to our friends at Step 7, with many clubs spending significant money on achieving the grading status with a view to joining Step 6 from next season. The NWCFL have been at the forefront of encouraging teams to make the step up, and more teams from the North West have joined the NLS than any other area. Consideration needs to be given to those clubs who were in a promotion position when the season ended should vacancies subsequently occur, and new clubs should not be given priority over existing clubs.
The letter from our Chairman is re-produced in full below.
There is no doubt we are living in unprecedented times and that difficult decisions have to be made as a result of circumstances beyond all of our control. However, I am writing to you on behalf of the Board of Directors of The North West Counties Football League Limited to register our disappointment with the decision to end Season 2019/20 and null and void the season with immediate effect. We feel that the decision has been done hastily without the proper consultation and there has been a severe lack of transparency in the process, leaving more questions than it does answers.

Throughout the Coronavirus crisis situation, The North West Counties League Management team has been in discussions on an ongoing basis as it is a moving situation without any clear end in sight. Our priority throughout this period has been to ensure we are able to continue playing football in safety when we are in a position to do so, thus ensuring our clubs are able to continue trading in the future. As a committee we took the decision to continue playing football in order to help many clubs who had already seen an extended time period without games due to the bad weather, and received a lot of criticism as a result, despite the UK being 'open' at that point. The FA had told us that as an 'autonomous league' it was not their decision to make, leading to an inconsistency among League's at all levels.

As you are aware, I attended the Step 5/6 Meeting on Tuesday to discuss the situation and how we were going to address the problems we currently face. Our preferred option was to wait and see what happens and allow the season to be completed at a later date, if the timescales allow. It is our duty to protect our clubs and we felt that the resumption of competitive football as soon as physically possible was the best solution for all involved. That said, none of us know when this is going to end, but we could have deferred the decision to end the season to a later date when it becomes clearer. Instead it was declared that the decision had already been made to end the season with immediate effect. My Board and our clubs would like more clarity on how this decision was made and by whom as there is confusion about exactly when this was made and with which stakeholders.

We agreed in the meeting that the National League System should align in its decision on how to handle the ending of the season but when the announcement was made, The National League was exempt. Why was this the case when we agreed to act as one system? There was no consensus in the meeting on how the season should end, with a mix between PPG and Null & Void, but there was no final vote for Steps 5 & 6, merely our views would be taken on board.

Following the meeting I wrote expressing my concerns at subsequent statements made by Step 3 & 4 League's that the decision to end the season was made due to the number of players on contracts in order to protect member clubs. This was never raised in the meeting and it hasn't been a matter of concern for the small number of clubs within our League who happen to have contracted players on their books. It is of major concern to me that The Alliance Committee is making unilateral decisions on behalf of League's at Steps 5 & 6 without any consultation, and that Step 5 & 6 has little power or say in the decision-making process of this body, but has to live with the consequences, some of which threaten the whole future of the game at our level.

As you are fully aware, I have raised this concern previously as this is an issue that goes beyond the current crisis situation. It is my belief that we need to look at the NLS structure as a whole and decide on how united it really is – there are three distinct levels within the NLS, with the lowest having little say on how the system is run. This is a matter for future discussion though.

The decision to end the season and declare it null and void has caused widespread criticism of League's and The FA and undoes all of the hard work from the many thousands of volunteers across non-league football. I have no doubt it will have far reaching consequences beyond this season and many people walk away from the game as a result. We would like to understand the rationale behind the decision not to use PPG as a way of settling the campaign. As a minimum we should recognise the work put in this season. To that effect the Management Committee of our League has agreed to honour the records and League tables from this season and declare that for the official record, albeit without the awarding of any titles etc. We would like to request that the FA looks at this decision again and at least seeks to recognise the work of everyone involved in the game by freezing the season as it stands and mark as incomplete rather than null and void.

I have subsequently received calls from key FA 'stakeholders' who stated that they were never consulted over these decisions including members on the FA Council and the Alliance Committee. I would like reassurance that the proper governance has taken place in making these decisions and that all key 'stakeholders' have indeed been consulted and had proper input into the final outcome, due to the far-reaching consequences of the decision.

My Board would like to request answers to the following questions so we can clarify to our clubs:

1. Will the FA be compensating Leagues and Clubs for any financial losses as a result of this decision i.e. season tickets refunds, lost sponsorships due to the season being null and void?
2. How will the FA Cup qualifying places be allocated for next season given this season is null and void?
3. Will all discipline records from this season be carried over to next and will clubs be refunded by The FA/County FAs for all discipline matters and costs?
4. Will playing contracts be cancelled with immediate effect as a result as if they didn't exist in the first place?
5. What will happen if vacancies open up across the NLS as a result of the current crisis due to the folding of clubs? It is my view that clubs who have already achieved 'promotion' should be given first priority in acknowledgement of their achievements, followed by PPG.
6. How will applications to join the National League System be addressed? Many applicants have spent significant money on achieving the grading status with a view to joining Step 6 from next season – this could have a major financial impact on them continuing to operate. Again, consideration needs to be given to those clubs who were in a promotion position when the season ended should vacancies subsequently occur. New clubs should not be given priority over existing clubs in our opinion.

Once again, I would reiterate, we live in unprecedented times. We needed to consider radical proposals to allow football to continue successfully in the future. I feel that the decision to end the season and null and void was the easier option as it leaves one less problem to resolve. It does however lead to a minimum of five months without competitive football for all of our clubs and puts the financial future for many in serious doubt. Of course, none of us know when this crisis will be over, but The FA and the wider football community could have come together to offer solutions in order to allow football to resume immediately once we are free to do so.

Football isn't important in the grand scheme of the current situation, but it is important once we are through it as it plays an integral part in so many people's lives. As leaders of the game, it is our duty to think of the bigger picture and not just the short-term solutions that might make life easier but also cause so many unintended consequences as a result. Given the negative reaction of clubs, players and supporters of the non-league football, in order to maintain the integrity of our game, I would request that the League's Committee consider the decision again and look at alternative solutions that recognise the achievements and contribution of clubs this season.

Finally, despite the disappointing end to the season, on behalf of The North West Counties Football League, I would like to thank you and The National League System team at The FA for all the help and support throughout the campaign.

I look forward to your response in due course.

Yours in Sport
Paul Lawler
Chairman
NWCFL