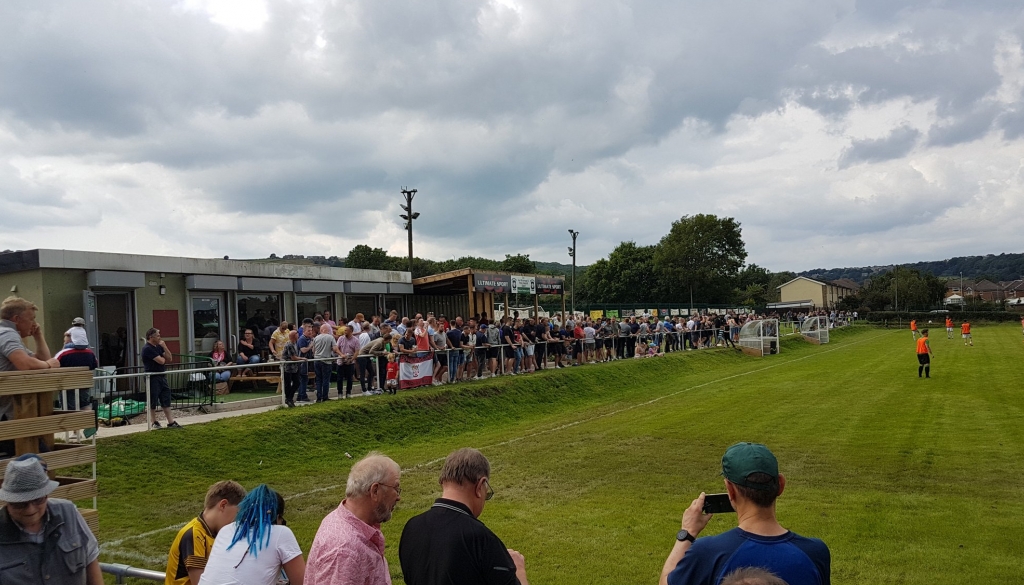 NWCFL new boys are a hit both on and off the field
Tue 6th August 2019 | Golcar United
By Craig Kendall
It is fair to say that NWCFL new boys Golcar United certainly made a big impression on Saturday as they not only won their first First Division North game as they hosted Prestwich Heys - but also saw an impressive 379 spectators through the gate.
What is just as impressive is that attendance was third highest at Step 6 in the country and one of the overall highest from all of the non-league football played on Saturday. Joint Manager Ashley Connor was a proud man when we caught up with him earlier on Monday afternoon, "We were delighted, yes. It was a dream start for us, really, firstly for us to get the 2-1 win, then nearly 400 people watching. It was pleasing to get nearly 400 people watching and, to put a performance in like we did as well, it was a great start and hopefully it will continue.
"We want to be competitive. We want to be at the top end of the table but, as it stands, we'll take it a game at a time and see where it takes us.We've a tough game on Saturday against Holker. We'd like to continue our good form but we're under no illusions that it's going to be tough task this season.
"Ben and Alex won it; they had a great game on Saturday. In the first half especially, Ben caused a lot of problems on the right side. He took his goal really well, which got us off to a great start.
"We started the game really well. The first half an hour of the game we were at fifty miles an hour. We started to tire a little bit, then Prestwich started to come back in the game and scored the equaliser. We then scored at a crucial time just before half time to make it 2-1.
"The second half was a lot quieter than it had been in the first half but, if somebody had told us Friday that we were going to beat Prestwich, who I think will be up there come the end of the season, 2-1 with nearly 400 people watching I'd have snapped their hand off!"
A big thank you to Ellie Dalglish for transcribing the interview.