Congleton positive ahead of important season
Fri 2nd August 2019 | Congleton Town
By Craig Kendall
For around 30 years, Chairman Stephen Burgess has been involved with the NWCFL Premier Division side Congleton Town and has seen his side go from the Mid-Cheshire side, promoted into the Northern Premier League, then came back in the NWCFL in 2001.
Last season saw the men from CW12 finish in an impressive third position in the table, their highest NWCFL finish ever, "Yes, we were third and it was brilliant. I think before that, the best we've done was fourth", said Burgess.
"Very proud. It's a pleasure to see that ninety-nine percent of them are still here. He's just refreshed, brought other players in and we've put a couple on contract. It's looking good here.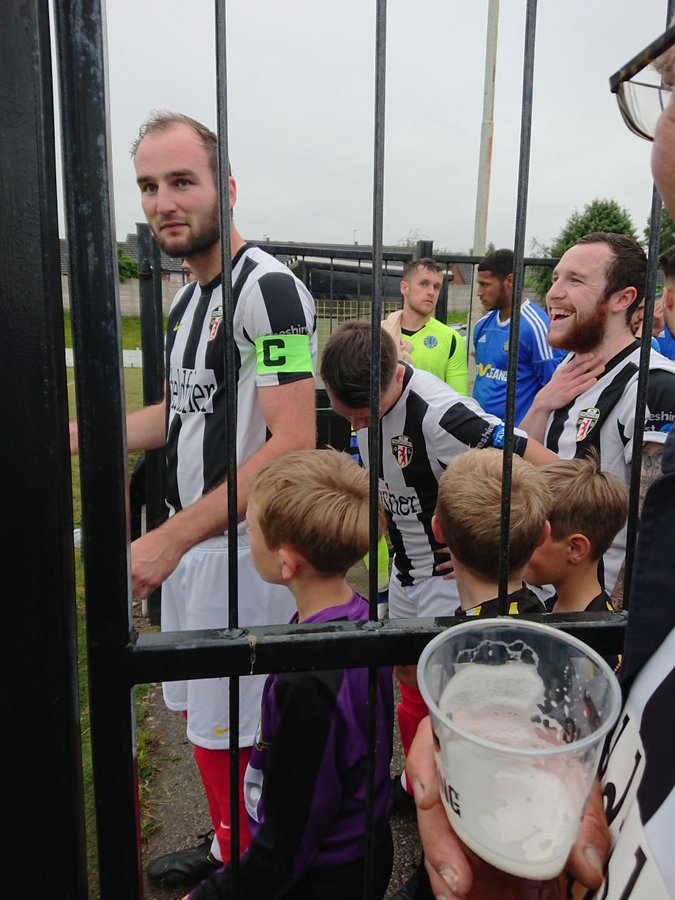 />
Current manager Brian Pritchard has been at the club since 2017, "This will be his third season. He came with Streety [Ian Street] as his under-manager and, after two games, Streety decided he'd had enough with football! He wanted out so, straightaway, we got Brian in and offered him the job. We've never looked back!"
After finishing just 14 points off the league champions City of Liverpool, Congleton is hoping to secure on of the three promotion spots, "Definitely. We're really looking forward to the season. There is a buzz at the club."
Burgess is also looking forward to the Emirates FA Cup, "A lot. Financially, it helps. It's the luck of the draw, which hasn't been the best draw but they're there to be beaten. It doesn't matter who it is, they can all be beaten."
And the Buildbase FA Vase, "It's a massive thing financially for us. If you can get a good run in the Vase, it gives you that bit of extra money to keep going because it's not cheap, running a football club."
"Very well [pre-season]. We lost 2-1 against Macclesfield, their twenty-two players who were actually Macclesfield players. It wasn't just a university club, it was a proper match, which I thought was great. We played Kidsgrove and we drew two-apiece with those, playing a lot of triallists. Alsager we beat 6-1 and we beat Newcastle 3-1. We've got Leek Town tonight.
"It's all looking positive at the club as well. Off the pitch it's just going so well. Things are definitely happening around Congleton at the moment!"