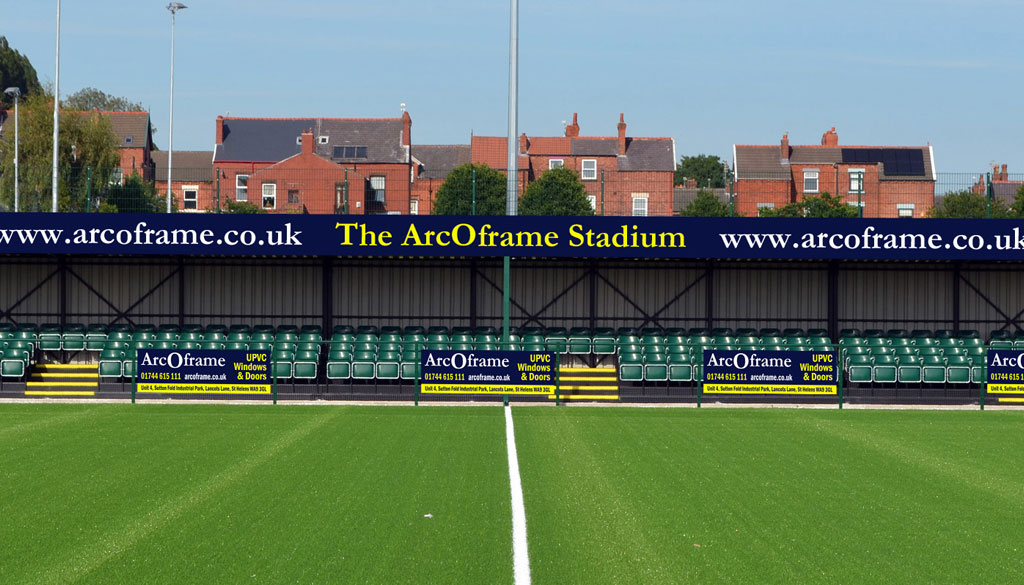 Jenkinson opens up
Thu 4th July 2019 | St Helens Town
By Craig Kendall
It was only meant to be a short-term solution for St Helens Town back in October 2016, but then Assistant manager Lee Jenkinson took the hot seat and hasn't left it since.
Following a few successful years, the club has slipped down the table and as Jenkinson prepares for his third season in charge, he explains that recruitment is a big issue for the club, "Without a shadow of a doubt! We should be doing a lot better really, with the size of the town and the history of the club. We just can't keep players. Numerous clubs have budgets and we're one of those clubs that don't. Players see money and they go and follow the money. At the minute we seem to be a bit of a feeder club, which we need to try and stop.
"I've kept a good core of players, which, to me, was more important than signing new players. You can't beat experience in this League and even though they're lads of 23 or 24, they've probably played 40/50 games of North West Counties level, which counts for a lot.
Saying that I've lost three – definitely two – of my best players from last season. One's gone to Burscough and one's gone to Prestwich Heys. Where we've lost players, we are going to strengthen in those positions."
With nothing more than a win bonus on offer at St Helens, Jenkinson opens up on what else they have to offer, "The name's a big thing really: playing for St. Helens Town. It's a big club with lots of history and we do dangle a little win bonus in front of them but not massive amounts. It's only a £20 win bonus but we offer them valuable game time. I always say to the younger players, "Come and play, express yourself and try and get the bigger move". I'm one of those managers who like to see players progress in their career and go to teams higher. If somebody in the Premier or the EvoStik came in for them, I'd be more than happy to let them go.
To me, I'd rather have a younger squad who want to play for the club. It's not about money. Dave Fish mentioned something about competing in his article and that's what we aim to do this year. We aim to compete, we do."
The former FA Vase winners [1986-87] have a great history in the competition, but recently have failed to get past the first round qualifying stage, "It means financially we could be secure because every bit of penny we get in from sponsorship goes into the training facilities, as we have to hire Ruskin Drive from the Council. Everything we rake in goes straight back out. The Committee deserves a medal because, like every other club, they're volunteers and they don't get the rewards and the pats on the back like they should.
"A run in that would be excellent, especially with winning it in 1987. There aren't many teams in the North West Counties that have won it. "
Jenkinson is realistic as he looks forward to the new season, "I'm not being silly: we need to push for that top four. I wouldn't be the right manager for the job if I didn't say that. There's no better way to get out of this division than there is this season with four promotion places up for grabs. Last season we took points off everybody in the top ten except Avro so we're capable of doing it. We're not consistent enough.
"We seem to play quite better against the top clubs and not as well against the lower clubs. We've just got to improve on last season as well. The teams that have come into the League are going to make it stronger.
"This season as well I've brought a new backroom staff in. I've brought the old club captain in, Liam Dodd, who's going to be my Assistant Manager. He's played for the club for years but got injured. He can't play again so he's come in as Assistant. Ricardo Reuben is First Team Coach. He was at Atherton LR last season. He's recruited a few of his old players; the ones we actually targeted to sign this season and they've come along."