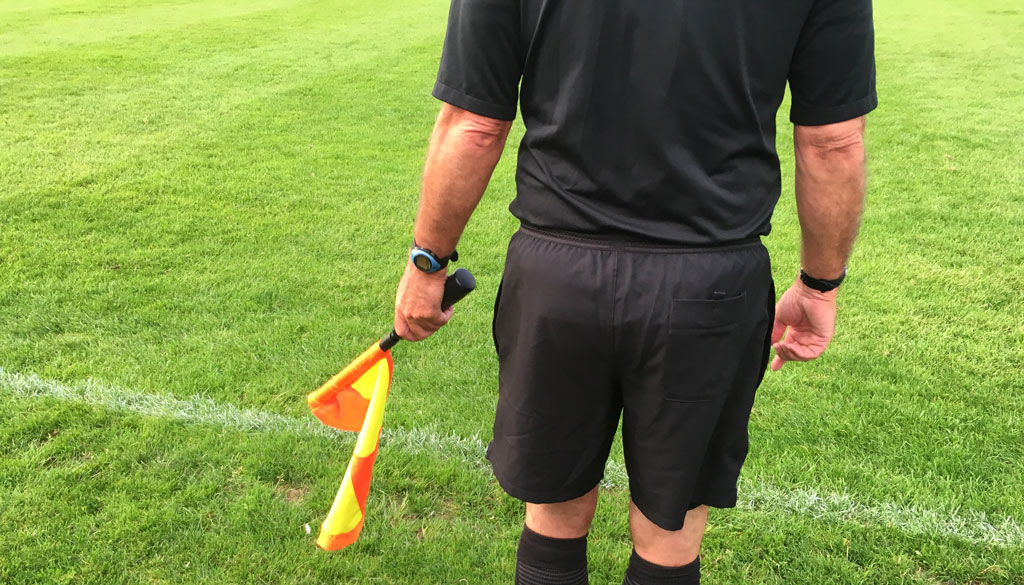 Fish confident Chadderton can compete at right end of table
Wed 26th June 2019 | Chadderton
By Craig Kendall
It was a disappointing season for Chadderton last term having finished 16th in the standings for the second season running - however manager David Fish is optimistic ahead of the new campaign.
Fish took over the reigns in October 2017, therefore last season was his first full term at Andrew Street and he was in reflective mood earlier this week, "Last season was hugely disappointing. We built a squad that, from a pure technical ability point of view, was much better than the squad the season before but we didn't have within that group of players enough experience, enough nous and maybe enough character to see out some of the tough situations you find yourself in.
"I think we lost thirteen games by one goal and another three or four games where we were leading right up until the last five minutes and ended up drawing so a significant number of lost points where a little bit more knowledge of how to play the game, if you like, a little bit more character and a little bit more of how to ride out the storm would have made a huge difference.
"From my point of view, this season's very much around building those elements into the squad and adding them through recruitment, rather than a wholesale revolution."
With a goal difference of minus 5, and 77 goals in the "for" column, Fish's suggestion that they need to add rather than start with a fresh squad is evident, " One of the big things that I've just talked about was the lack of experience. We're a very young squad. We work with no budget, which brings its own constraints and means we need to look into the local area, some of the local leagues and our own Reserves and Under-21 sets and we've promoted a lot of the players through. I think about 70% of our starting elevens last year would have played in our Under-21s football.
"Our recruitment really is been around getting those lads in who are 25/26, who have been around non-league for a little bit longer, who have that leadership and who understand the League a little bit better. We've done quite well in bringing some of those players in.
"We've got a couple of lads who finished the season at Avro so they've the experience of being promoted from this League and have both played higher. They've been with the club before and skippered the club so they bring a lot into the mix. We've got another couple of younger lads who have been away from the club for a little bit and come back in, which gives us a pretty strong spine to build around.
"We've got a player at the moment who's now been in the game for four or five years but, prior to that, was playing at Oldham Athletic in their first team. He again brings something different but just finding his way back from injury so he'll really test himself pre-season.
"It's exactly the recruitment we're looking for, really, in terms of just experience, nous, know-how and a bit of professionalism in their approach to the game.
With four promotion places next season Fish is confident his side can compete at the right end of the table, "I got the players in – including a few of the new lads – just before I went on holiday so back in the middle of May. We set out a little bit around how we want to work going forward, the philosophy of the club and one of the big things for me was how we can integrate the Reserves and Under-21 structures, which we started last season and are building on this year. A part of what we set out were our expectations for each of the three teams.
"My expectation Is that we compete in the top four and we have a good cup run this season. I think at this point in the season, if you're not thinking you can be up there and you're good enough to compete, you might as well take your ball home and do something else. The talent's undoubtedly there. If you look at the games against Avro last year, we beat them 1-0 in the Cup, lost 1-0 in the League and drew 1-all. We had three close games with Longridge. We'd two very close games with Prestwich Heys and we beat AFC Liverpool.
"So the teams that are around the top of the League, we've shown we can compete with. I take a lot of confidence from that. I think we can have a real run this year and I expect us at the very least to be top half. Realistically I want us to be competing for those top four spots."