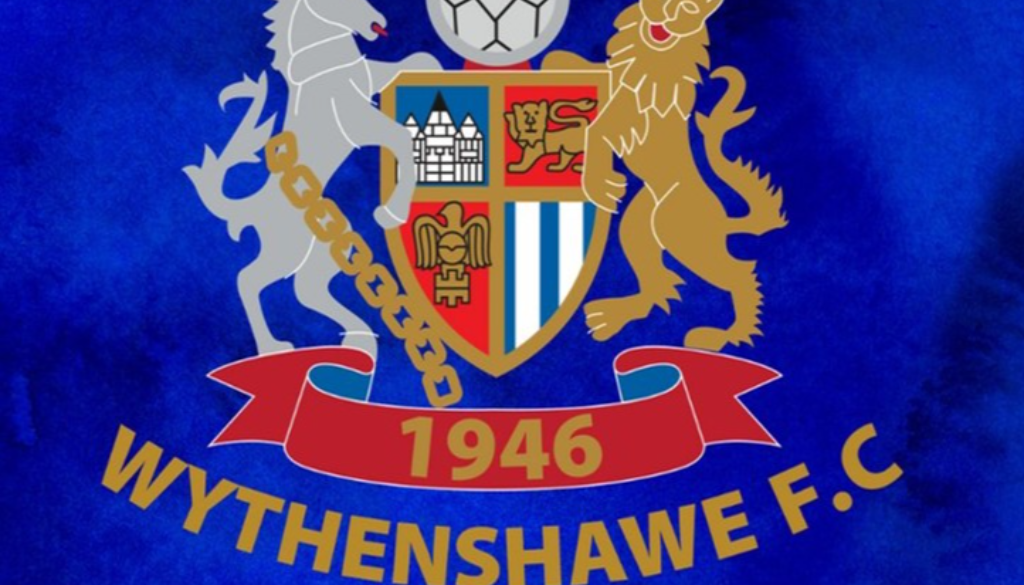 Wythenshawe Amateurs Re-name and drop the Amateurs suffix
Fri 2nd June 2023 | Wythenshawe
By Gary Langley
Newly promoted Wythenshawe Amateurs have confirmed a name change and ammendment to their club crest ahead of the 2023-24 season
The club have confirmed that following due process Wythenshawe Amateurs Football Club has been renamed Wythenshawe Football Club from June 2023. The name change comes on the back of a successful season which saw the club lift the North West Counties First Division South title and gain promotion to the NWCFL Premier Division at Step Five for the first time in its history.
This will actually be the second time in the club's history that the clubs name has been changed. The first occurred in 1949 when the club became Wythenshawe Amateurs Football Club from Wythenshawe Lads' Club - it's original name from being founded three years earlier.
In a statement released by the club they are keen to stress the link to these historical ties remain and also clarify another key fact in its identity... "Despite the change to our name, we want to make one thing clear, we will remain 'The Ammies'. The name change means we have made subtle changes to our crest, originally designed by former goalkeeper Tex Morris in the 1970s. We believe the importance of keeping the crest as close to our original identity is paramount. As a result, we have only changed the wording in and around the crest."