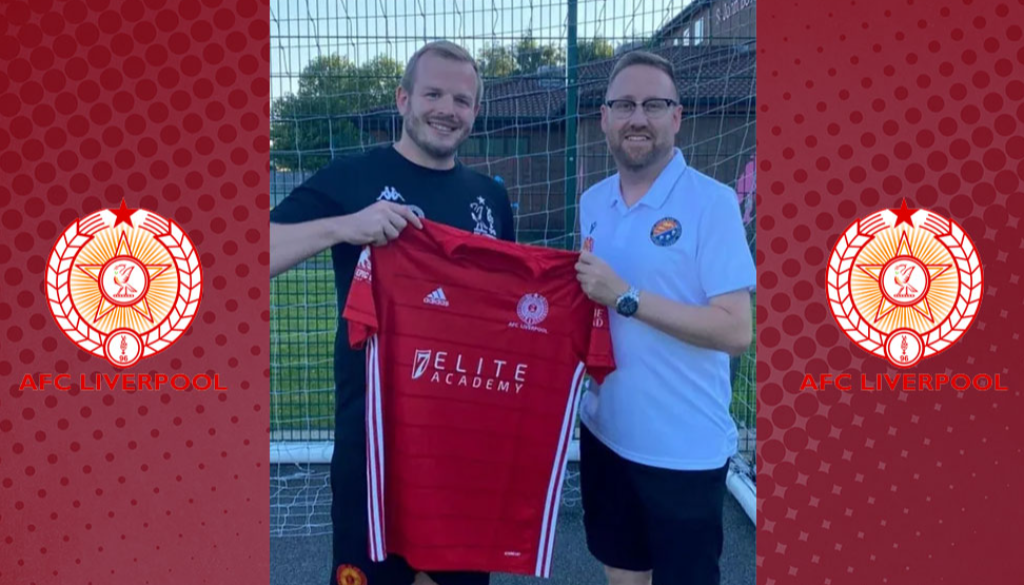 Potter Named Permanent Manager At Reds
Tue 23rd August 2022 | AFC Liverpool
By Martin Fallon
AFC Liverpool are delighted to announce the appointment of Matt Potter as First Team Manager.
Matt had been in interim charge since the departure of Chris Anderson in mid-July.
Speaking of his appointment, Potter said "I'm delighted to accept the role of manager at AFC Liverpool. Entering my fourth season at the club I'm not a stranger to everyone and I'm relishing the opportunity to build on the work we have started so far.
"This group or players and staff represent over four years worth of work and I'm grateful that the club have the belief in me and supported me to ensure the continuity of this work.
"I'm looking forward to building on what we have to ensure that the club continues to grow. The back room team in Dave, Kaydreon and Craig have been magnificent since I was appointed interim and the players have responded brilliantly. We have kept the group together and have brought in some new faces that have bought into what we do and add value to what already have.
"So far this season we have scored some brilliant goals and showed fantastic character which has resulted in us so far picking up maximum points this season. We won't win every game but the benchmark of our approach and mentality is set and we will continue to work hard, be resilient and produce performances and results that the fans will be proud of. The future of AFC Liverpool is extremely bright and with all the work going on off the pitch, it's a very exciting club to be a part of".
Chairman Chris Stirrup added, "We are excited to name Matt as our new manager. At such a vital time of the season it was crucial that we kept the continuity to get the best results, and we are thrilled to make Matts appointment permanent".