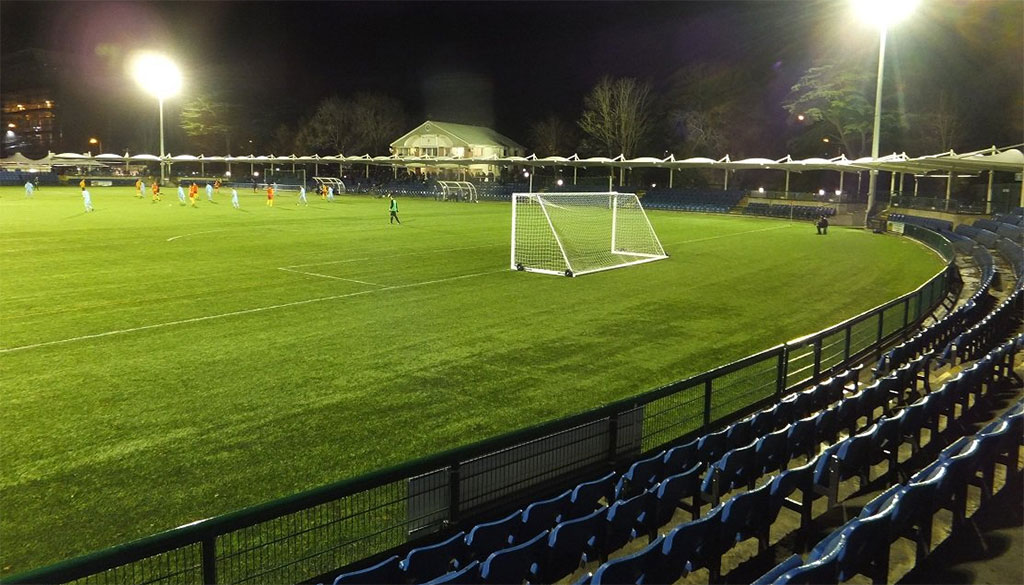 FC Isle of Man get a winning start in their first home game
Sat 30th October 2021 | FC Isle of Man
By Gary Langley
It's been a good day for FC Isle of Man as they have finally played their first home game on The Island at their home ground, The Bowl, and did so in front of 2012 people.
It had been a long time coming, 16 away games in succession and the club clocking up 4,000 miles in travelling, but The Ravens first home game took place today against Brocton and they marked it with a win too.
With a lot of media focus on the club over the last few days and a long wait to get the game on, the game finally took place and ended with the home side recording a 2-1 win. The Ravens had gone behind as early as the second minute as nerves showed and they struggled to clear a corner, the ball fell to Ben Haddaway who deflected the ball into the net to put Brocton ahead.
It wasn't until the second half when the home side really took control of the game and Jack McVey levelled on the hour. Ten minutes later the crowd were delighted when Luke Murray put The Ravens ahead, whoch was the way it stayed.
A good win for the home side but more importantly the club are up and running with home games, safety measures are in place and the Isle of Man has its own team playing on the doorstep representing the Island in the National League System.