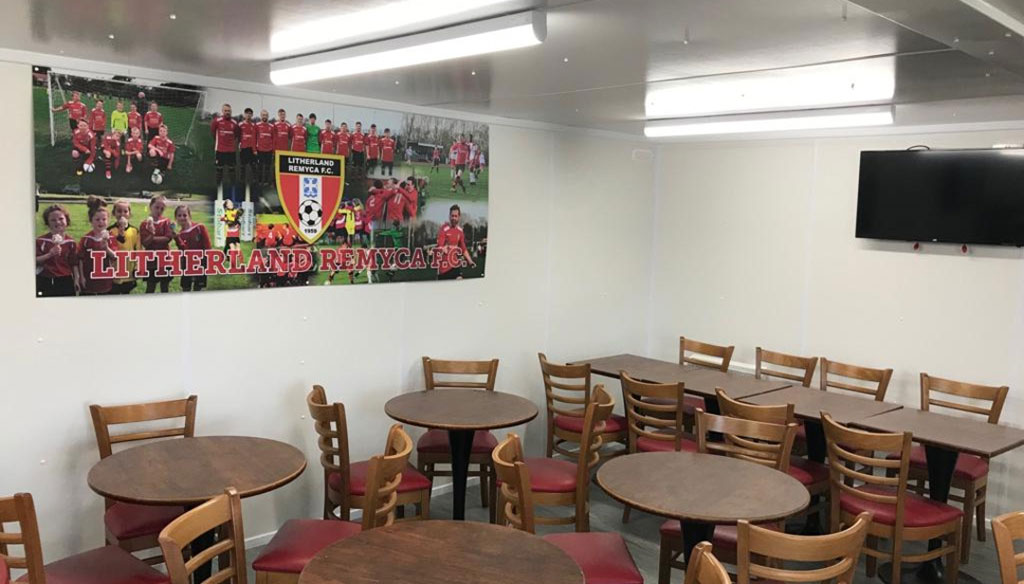 Vandals hit Litherland REMYCA
Tue 26th January 2021 | Litherland REMYCA
By Kevin Wright
Seats smashed and burnt beyond repair, metal cladding panels kicked through, trail of waste, including bottles, butt ends, cans etc.
This was the scene that Litherland REMYCA FC faced recently for the second time since lockdowns began.
Vandalism, Criminal Mischief, Mischievous Mischief, whatever you want to call it, it happens to all clubs and it hurts. It hurts not just in the physical way, i.e. in monetary terms (over £1k in this instance and Litherland have needed to create a justgiving page) or having to 'tidy up' or rebuild due to the damage, but in a mental and psychological way.
We volunteer to provide entertainment for our local communities via a sport we love and feel passionate about. We involve ourselves in the local communities playing active positive roles, but then to find a small minority from that community has damaged or destroyed what we have built or developed is soul destroying.
We can ask ourselves why we are targeted, are we an easy target? Are the perpetrators somehow envious of what we belong to and achieve? Is society to blame? These questions have been asked for years and cleverer people than me have failed to find an answer.
But we must remember it is only a small minority and we must feel proud that we are part of a football community that pulls together to help each other.
Litherland were quickly offered help from multiple sources. From teams offering their own seats to individuals offering seat repairs.
Whether is due to acts of vandalism or acts of God (as in the recent fire at Winsford United) we know there are good people in our communities and in our league willing to help.
Click on the images below to see some of the damage from Litherland.