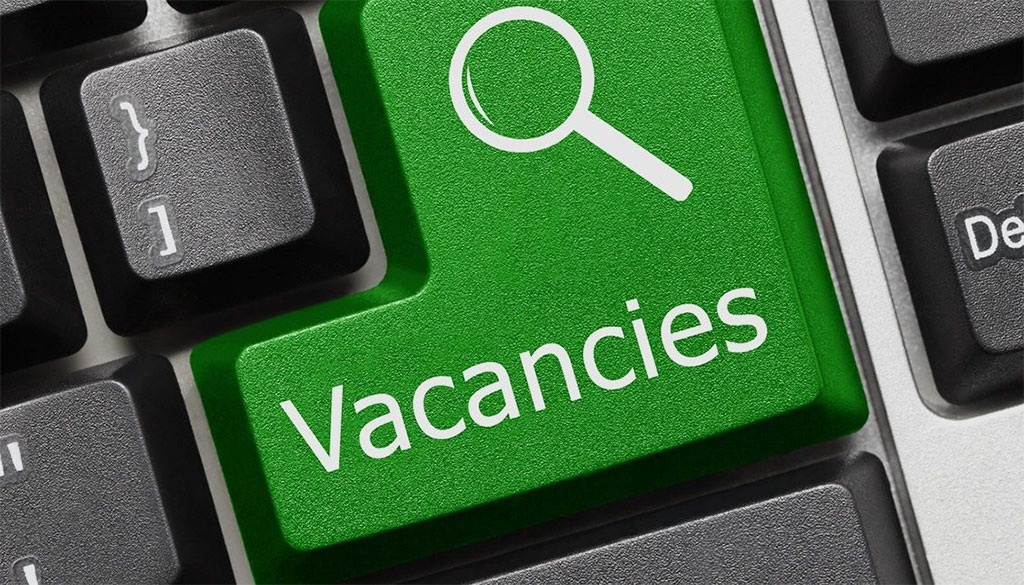 Club Vacancies around the region
Sun 16th August 2020 | Vacancies
By Gary Langley
As we approach the new season a number of clubs have various Vacancies that they are looking to fill at the moment. It's that time of the season, albeit a bit later in the calender year but clubs are looking to recruit for a number of volunteer positions which should appeal to many. There are a large number of positions about which we have listed below. If you have time on your hands, want to make a difference or simply want to build your CV up with experience then any of these vacancies maybe of use to you. Please contact the clubs direct.....
Division One North side AFC Liverpool are looking to recruit ahead of the new season and are looking to fill two key positions at the club.
They are looking to appoint an Assistant Club Secretary and a Kit Manager. Anyone wishing to express an interest are advised to visit their website vacancies page at www.afcliverpool.co.uk/jobs for further details.
AFC Darwen are looking to get a Media team together this summer and are looking for Volunteers for their home matches this season. Working alongside the clubs Media Manager they would be working to promote the first team on a match day. They require a Videographer, photographer and Social Media Volunteer to tweet out match information.
For further details on the AFC Darwen Vacancies please call Media Manager, Neil Sears on 07944 215822 or Club Secretary Elaine Littler on 07943 279089.
St Helens Town AFC are looking to recruit Media Volunteers and Match Day Ops Volunteers for their home games at Ruskin Drive. The Club are long-standing members of the North West Counties League and proudly carry the towns Crest on our shirts. We are looking to continue restoring our roots in the town and builing the club up in every way as we look to challenge at every level.
For Media Volunteers we are looking for a Media Manager to generate and co-ordinate club output via all media channels including local Newspaper and Radio outlets. It is a position that would suit someone looking to build up a portfolio or get experience in the media industry, however it may also suit an experienced media person who wants to keep their skills up.
The club are also looking for Matchday Volunteers to help out on Matchdays at Ruskin Drive. Matchday operations are key to any club, even more so in the modern era as we look to increase and sustain safe operations. Al vacancies are Volunteer positions but you will get full support from the club and be part of the clubs staff. Anyone interested should contact the Club Chairman, Gary Langley via email at Gary@Langley.org.uk
Ashton Athletic are looking to recruit a Club Secretary. Experience would be useful but full training can be given for this, arguably one of the most important roles in any football club. Ashton Athletic have a good standing in the community and are regularly challenging in the top half of the North West Counties League Premier Division. If you want to be part of the journey than anyone interested are encouraged to contact Jimmy Whyte, Chairman at jimmywhyte33@hotmail.co.uk.
Premier Division Avro FC are looking to expand our media team and matchday staff and have vacancies in the following roles as;
Media Officers (Working to assist the Media Manager)
Matchday Photographer
Matchday Videographer
Matchday Journalist / Blogger
In addition to these media roles, we are also seeking to fill these roles to add to the team;
Matchday Stewards
General Matchday Volunteers
Match PA Announcer
Turnstile Operator
Anyone interested in any of the roles listed above are encouraged to contact the club direct via the website at www.avrofc.co.uk or drop Operations Director, Charlie O'Brien an email for a chat at charlieobrien.avrofc@gmail.com
Vauxhall Motors Football Club are offering opportunities for volunteers to joint their matchday operations team, these roles are wide and varied but are essential to help clubs like ours develop in these unique and challenging times. Give Alan Bartlam a call or text on 07909 646146 for further details.
1874 Northwich are looking to recruit for two key positions. The first of the two positions is for a match-day analyst to support the Management Team by gathering set parameters and statistics during first team games.
The voluntary role will require the filming of matches, then input into the coding of each match within our analysis software. Also, input into gathering and evaluating individual player performance data via GPS monitoring This would suit a current student, who is studying a sport related course or indeed any enthusiastic person, who is keen to help give us a competitive edge where possible.
Full training and support will be provided.
If you think you would like the challenge to support our progressive, fan owned, community focussed football club, we would be delighted to hear from you. For further information and to apply for this role, please email secretary@1874northwich.com
The second position they are looking to recruit for is the key position of Company Secretary.
The Company Secretary plays a key role within the organisation of the Football Club and Society to ensure that high standards of governance are maintained. As the principal administrator for the Club, the Secretary ensures that the Club functions effectively and will act as the main point of contact between the Board and its Members. Key responsibilities include:
Ensure the Club and Society operate in a transparent and open way and that the Club Model Rules are followed in how the club/society operates.
Oversee Board members conduct and operation of the Board. - Issue declaration of understanding and board members conduct policy post AGM.
Produce Board meeting Agendas, record and circulate all minutes from meetings.
Oversee AGM preparations and operation of meeting. Prepare or AGM literature, forms and reports circulated to membership 7 weeks prior to the AGM giving notice etc. Support the Chair during the AGM meeting, ensure that minutes are produced to all the membership.
Maintain Club policies, agreements and documents retaining written and electronic records.
Ensure the Board produce a business plan and published to members.
FA Charter Standard Award Co-ordinator
There are experience and capability requirements for this role.
Qualifications

Valid full (UK) driver's licence (desirable)

Advanced DBS Disclosure (will be completed by Club)

Emergency First Aid certificate (will be completed with Club)

Knowledge & experience

Competent ICT skills – use of Microsoft Office

Experience of meeting administration would be helpful

Ability to interpret guidance and advise Chairman & Board

Skills

Strong organisational and administrative skills

Excellent communicator – written and verbal, formally and informally

Accuracy and very good attention to detail

Well organised approach to the role

Personal qualities

Takes responsibility for ensuring a high quality of work

Team player

Adaptive – able to cope through challenges

Ability to multi task

Hardworking and enthusiastic

Integrity and discretion when handling confidential information.

Commitment to aims and objectives of a community, fan owned and democratic, football club
To apply for this role, please email community@1874northwich.com providing supporting information on your suitability.
St Martins FC have a number of vacancies at The Saints as they look to push on. They are looking for volunteers to help support the club on match days as well as to become part of the clubs Committee. We are looking for:
Match Day Secretary
Match Day Media Officer
Match Day Video recorder
General Match Day helpers
The Club will provide training and equipment to help you in the role. Interested folk should drop Andrew Joseph an email ayt andrew.joseph@live.co.uk or Jim Etherington j.etherington1991@yahoo.co.uk for an email chat, information or just for an informal talk about any of the roles.