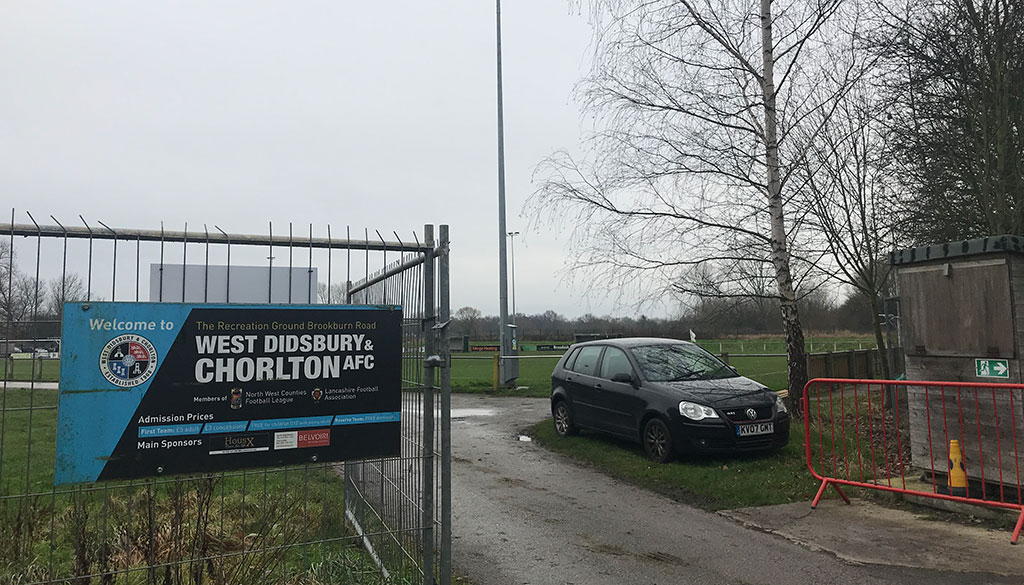 West appoint new manager as promotion is targeted
Thu 12th December 2019 | West Didsbury & Chorlton
By Craig Kendall
West Didsbury & Chorlton are pleased to announce the appointment of Chris Rowley as men's team manager following a short application process.
A statement from the club says, "An exciting and enthusiastic young manager, Chris, 32, was most recently reserve team manager at Altrincham FC, where he worked from June 2014 through to May 2019, during which time his sides experience two promotions and narrowly missed out on winning the Cheshire League on goal difference last season. His time was marked by the improvement of players, many of whom went on to perform at a higher level: three such examples can be found in our own squad, with goalkeeper Andrew Jones, full-back Matt Cook, and midfielder Callum Jones joining from Rowley's side in the summer.
Prior to his appointment at Altrincham, Chris played as a goalkeeper at clubs across the North West, including Trafford and Kidsgrove. Since stepping down as Reserve manager, he's continued to work with Altrincham, taking on the role of scout. He comes with a UEFA B licence, and a commitment to playing attractive, entertaining football.
Upon his appointment, Chris Rowley said: "I'm extremely proud and honoured to take over at West Didsbury & Chorlton. I'm taking over a squad with quality as well as some familiar faces. I'm excited about bringing with me an attractive entertaining brand of football that I hope will bring a smile to every fan's face.
"I'll be meeting the players tonight for training & look forward to meeting the fans Saturday for the ribbon cutting of the Step Places Stadium."
All at West would like to welcome Chris to the club, and we look forward to seeing the side evolve and compete for promotion under his tutelage."