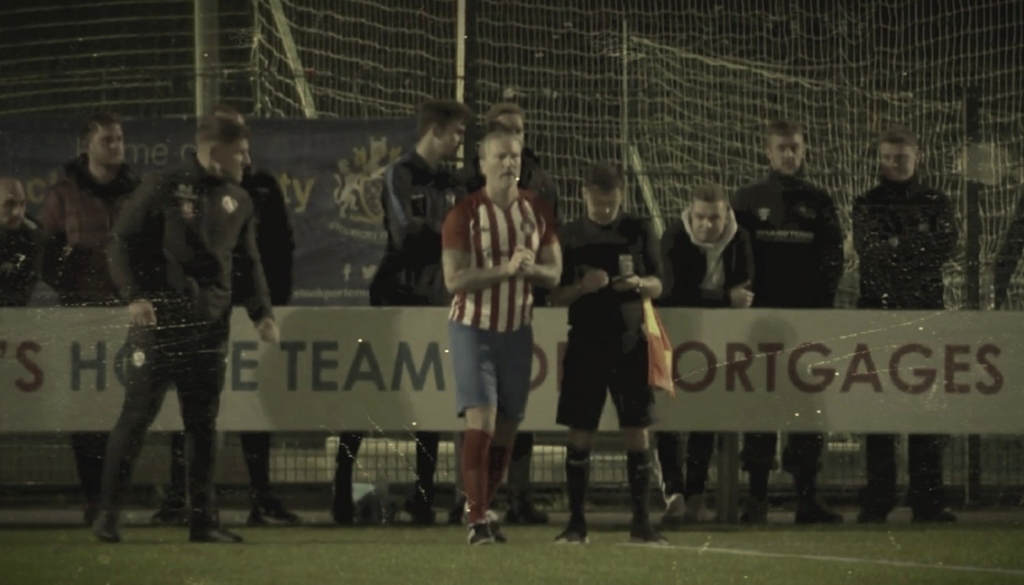 Savage makes debut for Stockport Town
Tue 26th November 2019 | Stockport Town
By Craig Kendall
Former Wales and Premier League midfielder Robbie Savage signed for NWCFL First Division Southside on Sunday in a surprise move by Adam Jones' side. And the 45-year old last night, made his debut for the club, coming on as a second-half substitute in their 3-2 win over league leaders FC Oswestry Town.
Savage spoke to Radio 5 Live on Sunday and said, "I'm involved in The Pro Football Academy and it's acquired Stockport Town Football Club, which is basically an opportunity for our sixteen and eighteen-year-olds who are doing a Stockport College course. If they get their BTEC, that will give them an opportunity to go into further education.
"I want to go and help those youngsters, give them experience, help them learn. There are players there who have been released from clubs as well. I've got released – as that ex-caller said: "Man United reject" – so I can help them rehabilitate on the mental side of it as well. For me, it's a great opportunity to dust my boots off. My son's been out today to buy me a pair of boots! He's bought me a pair of - there are loads of other brands available –Adidas. Old Copa Mundials, which I used to wear. It's an opportunity to help youngsters, whether it's educationally or the pathway to try and get back into mainstream football so I'm delighted.
"I can also do my B Licences there. I'm doing my coaching course. They've got fantastic coaches who can help me get my badges so it's a no brainer. I might be playing tomorrow night! Be involved!
"I had Giggsy on the show on Friday and when I asked him could I be a part of his backroom staff the line went dead! It's not a PR stunt; it's me trying to help youngsters progress in the game and try and give a bit of what I went through in my career with rejection, rehabilitation, the mental side of football so I'm delighted. I'll be struggling: I'm not going to run games. I need legs around me because I can't run any more! I couldn't pass it either, to be fair...
"What a great opportunity for youngsters to play with a legend like me!", he quipped.
Manager Adam Jones spoke just after their win last night, "I am over the moon on the win tonight. Oswestry Town are a really good team and moved the ball well. Once we settled into the game we took control scored three goals and then had a fourth disallowed which would have killed the game, they then went up the other end and scored!
"So was a nervous last 10-15 minutes but that's why I sent Sav on. I told him to manage the game for me and he did that and more! He made good decisions across the pitch and marshalled the troops well. I know its an old cliche but it's only one game and three points and we now look forward to visiting Abbey Hulton on Saturday."
The game also marked a league-high NWCFL attendance for Stockport with 225 fans watching the game, Jones added, "It was a big night for Stockport Town and that showed with the record attendance. I am so pleased for the people that have been there from the start like Rob York and Rob Clare and I hope last night was the start of more great nights and high attendances at the club."