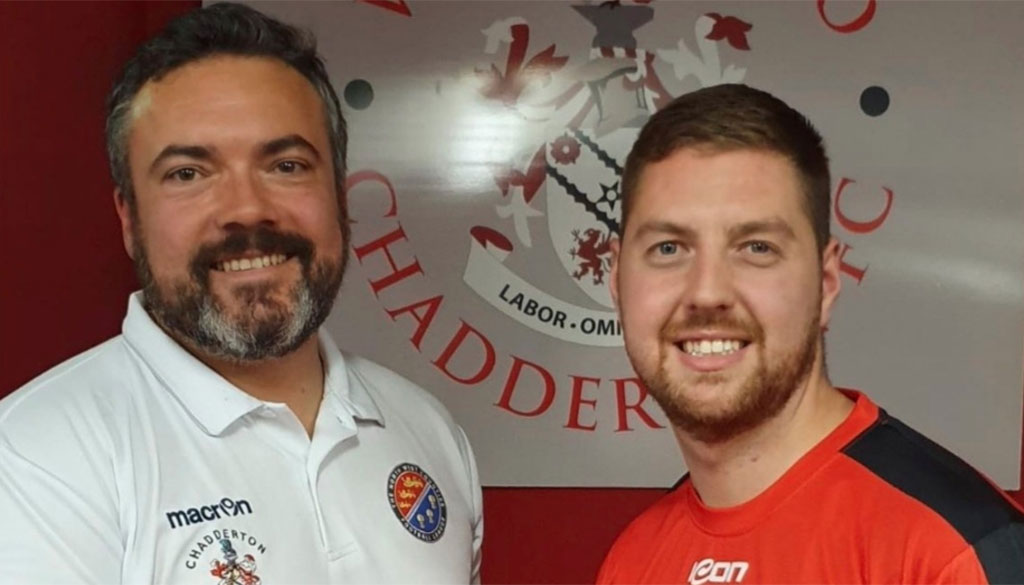 Cocking optimistic following his appointment at Chadderton
Wed 6th November 2019 | Chadderton
By Craig Kendall
Late last week it was announced that 29-year-old Jack Cocking had become the First Team Coach at NWCFL First Division North side Chadderton to work alongside manager David Fish.
Cocking originally was at Chadderton in 2006 when he first played open aged football and has made a return some 13 years later, and is excited by his new role, "I'm expecting to keep on learning especially coming back into the NWCFL and learning the standard of football from a coaching perspective. The intensity is demanding in these leagues and I've seen and witnessed that first hand. I always want to improve as a coach. I like to always push my self to see how well and far I can go, it's just the way I've always been whether that's playing or coaching.
"I always want to win just like everybody else but I always want to try and progress in everything I do."
The former Rochdale Town, Atherton LR and Atherton Town player have held a similar role before, "This is my second year with coaching open age football, last year I stepped in at Turton Football Club as Craig Jones Assistant Manager/Coach. It was a great learning experience. To say it's amateur football in the West Lancashire Premier Division it didn't feel like that. We worked very hard on and off the pitch.
"Everything was as professional as it could be which is something that will stay with me as a coach. I think the more professional you set out to be the better outcomes you can achieve. In my first year of coaching, we managed to win the FA Lancashire Shield which the club hadn't won for 106 years which was a great achievement and we also won the league cup again which hadn't been won for 30 years."
Manager David Fish has been with the club for two years and Cocking feels it a hugely positive move," I feel I can learn a lot from both Dave and Lee [Ashworth, First Team Assistant Manager]. They've both been great since coming on board. The atmosphere around the clubs great. The vibe around the lads is a real positive, you can see they enjoy playing here and want to do well.
"I'm hoping I can continue to keep improving as a coach and possibly start my Uefa B license at some point. Being here and learning under Dave and lee I feel would help me progress to getting that badge."
Currently 9th in the table, he is optimistic about their chances of a top 4 finish, "I always say never say never and looking at the league tables it's a little early to say, especially with how open the league looks at the moment.
"Coming on board I'd personally just focus on one game at a time and start worrying about the promotion race around February/March time.
"Both Dave and Lee have attracted great young players to the club and if they take it game by game and keep working hard then why can they not make a top 4 finish."