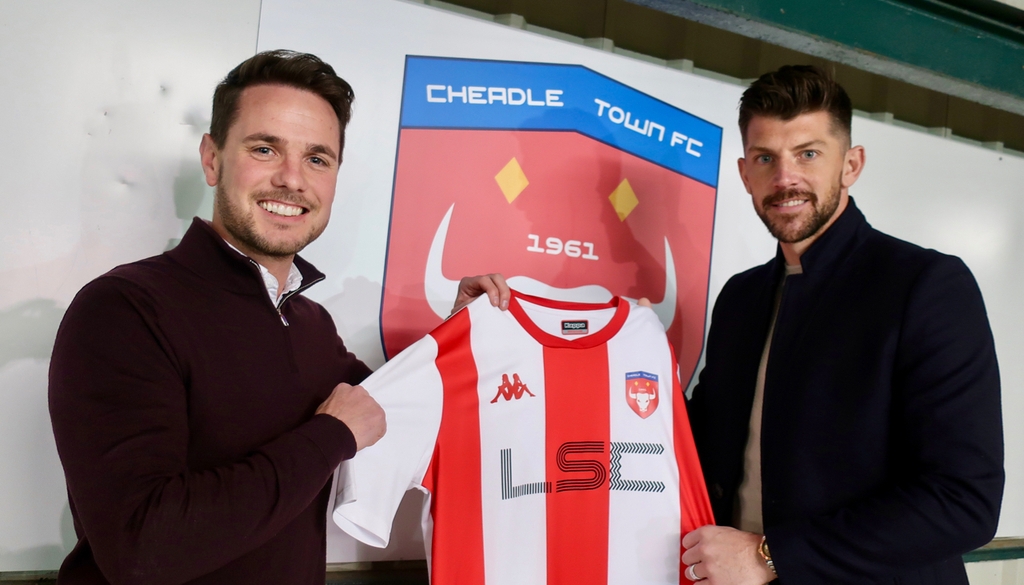 Republic of Ireland International Goalkeeper joins Cheadle Town
Wed 16th October 2019 | Cheadle Town
By Craig Kendall
Sheffield Wednesday star and Republic of Ireland goalkeeper Keiren Westwood has agreed to join NWCFL First Division South side Cheadle Town FC. However, it is not as their goalkeeper, but as a member of their executive board.
Keiren who has developed his reputation on the pitch brings his playing experience from the Premier League, Championship and at International level to the board of Cheadle Town and will be helping to drive the club to its next phase of development.
Cheadle Town FC's vision to reach the national league is no secret and so Chairman Craig Brennan has set out to build a high performing board to drive the club strategy forward. Cheadle Town FC's off the pitch performance is just as important as what the club achieves on the pitch.
Cheadle Town FC's board already includes an operations director, a lawyer, a serial entrepreneur and now a successful professional athlete, that coupled with an amazing team of staff, players and volunteers mean the club is well-placed to achieve its goals.
Keiren, a local lad who grew up down the road in Wythenshawe, is no stranger to non-league football having played for Mossley AFC at the age of 16, when he was released from Manchester City, before joining Carlisle United. He went on to play for Coventry, Sunderland and Sheffield Wednesday where he still plies his trade, winning a place in the PFA Team of the year in 2014-15 season. Keiren has also made 21 appearances for the Republic of Ireland.
Keiren said, "Non-league football is something I have always followed, having played non-league myself very early in my career and also having lots of friends who play non-league football means I'm always checking results and interested in what's happening. When Craig explained his vision for the club and how he wanted to create a professional football club whilst keeping the community ethos, it really interested me and I know my experience, knowledge and network will add plenty of value.
The club is delighted to welcome Keiren to the club and Chairman Craig Brennan said "Keiren has had a brilliant career as a professional footballer and his level of achievement and professionalism will add so much value to the club, Keiren has plenty of ideas and will no doubt want to start seeing these implemented. Keiren is sharp and doesn't like things done half-heartedly, exactly the sort of person we want to be involved in Cheadle Town FC!"
Cheadle's next game is on Wednesday evening when they travel to Stone Old Alleynians in the First Division South.