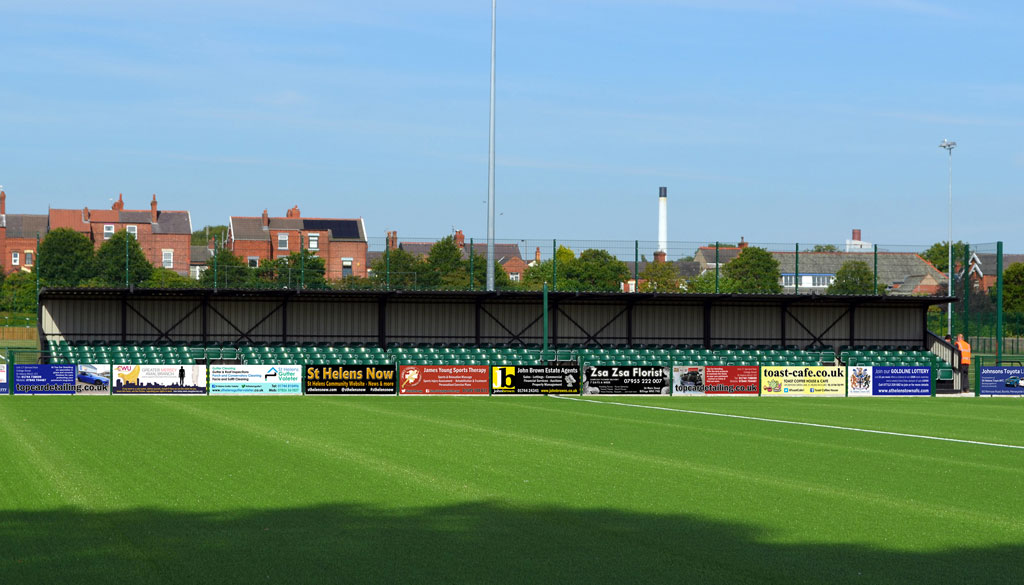 Jenkinson steps down after 1069 days in charge
Sun 29th September 2019 | St Helens Town
By Craig Kendall
It was announced just before yesterday's game against Bacup Borough that manager of NWCFL First Division North side St Helens Town Lee Jenkinson would step down no matter of the result.
A message on social media post by Jenkinson said, "Today will be my last game as manager @sthelenstownfc. I have made the really tough decision to stand down. The club have been excellent to me in my 5 years there and can not thank them enough but today we need to get the 3 points, I have a few thanks which mat take a few messages.
"Firstly a massive thank you to Alan Gillespie and Nick Matthews for getting me involved all those years ago. And John McLaughlan for giving me one of the best seasons I've had in football with the talented under 21s team we had, a season I will never forget and the great friendship we have."
Jenkinson added, "John McKiernan, Jeff Voller and St Helens Sport for all your help during my time at the club, your endless work is never fully thanked by other people but believe me your work tirelessly to keep this club going and from the bottom of my heart thank you.
"Finally all the players and staff who have been involved during my time, all your work and efforts were and still are excellent and you all have conducted yourselves so well. Thank you all."
St Helens Town are next in action next Saturday at home against AFC Darwen in the 2nd Round of the PlayerMatch.com Cup.