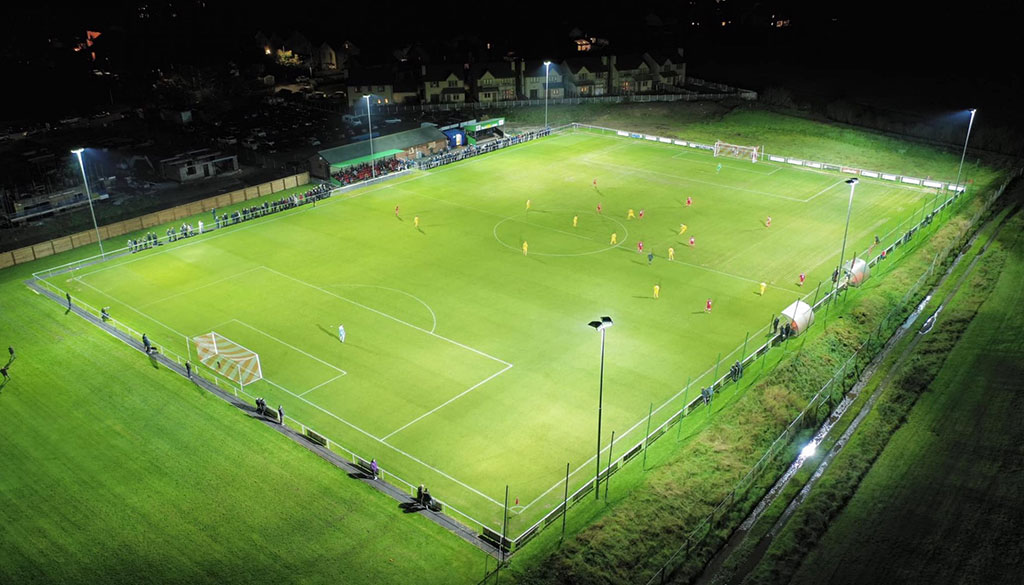 Longridge Town to host FA Cup
Sat 27th July 2019 | Longridge Town
By David Brindle
When newly-promoted Longridge Town host fellow Premier Division side Barnoldswick Town in the FA Cup, the trophy itself will be on show.
It is Longridge Town's first appearance in the competition after winning the First Division North last season to gain promotion.
Spectators will be able to take pictures with the cup from 1pm until 6pm on the day of the game.
Club secretary Dave Walker says the club are very excited to host the trophy and believes it will have a great impact.
"To host the FA Cup on the day of our first fixture in the competition is an unbelievable situation. We thank the FA for allowing us to borrow it for the day to recreate some magic in the community.
"To have the cup on-site from 1pm to 6pm just adds to the magic of the competition and having the cup on display at the club has created great excitement in the community. Our junior footballers cannot wait for the day."
This means a lot to the club, as Walker continues to explain, "It's all about the romance and tremendous history of the oldest national competition in the world. It has many many fantastic stories across the decades. Anyone and everybody connected with football always wants to play or be associated with the FA Cup in some way."
The secretary says the club couldn't have dreamed of playing in the FA Cup a short time ago, never mind hosting the actual trophy on their first game in the competition.
"Longridge Town is a young continually developing club and to be playing our inaugural fixture in the FA Cup is a huge reward - not just to the Management and playing squad, but to all the volunteers who have for many years given up their spare time to keep driving the club forward.
"This opportunity to play in the FA Cup is more than we expected to achieve after our very first season in the NWCFL Division One North.
Above: Longridge celebrate promotion last season (credit: @LongridgeTownFC)
"To gain promotion to the Premier Division and play in the FA Cup are what dreams are made of. It's definitely 'FA CUP FEVER' in Longridge Town."
The club are expecting a large crowd on the day so spectators should arrive in plenty of time to see the cup and the game.
Longridge Town kick off their 2019-20 campaign with a trip to fellow promoted side Avro on Saturday 3rd August.