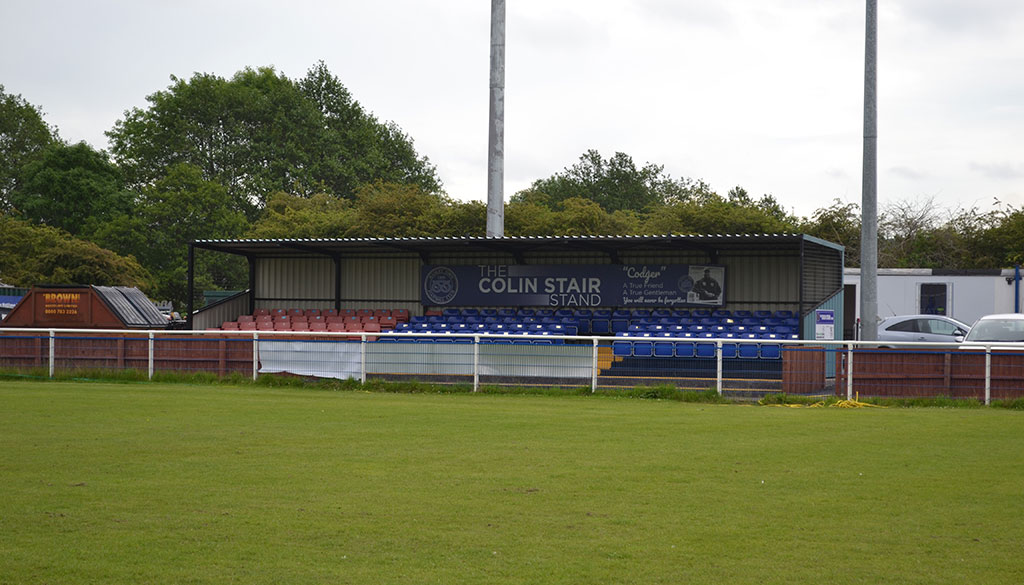 "When we lose it hurts. It just ruins your weekend!"
Tue 9th July 2019 | Hanley Town
By Craig Kendall
After 18 years on and off at Hanley Town, Mick Morton finally got the chance to manage the side just after Christmas after parting company with Simon Bell, Keilan Bond and Martyn Irvine, and he successfully steered them to safety - a brilliant result in his inaugural managerial role.
Eventually finishing 17th in the NWCFL top flight, Morton believes this new campaign will see Hanley competing at the right end of the table, "As you say, it wasn't a great season. At the back end of the season, from when I took over, we lost five games. We lost twice to the AFC Liverpool, where we should have got something out of the games. We lost to Northwich Vics, where we got someone sent off. We lost to Congleton too. We lost to all the top sides. At the back end of the season, we started getting a team together and I think we can go for it this season, no doubt about it."
This is Morton's first managerial role and he was honest in his assessment of the role, "Pretty stressful! When we lose it hurts. It just ruins your weekend! Where we were last season, the club backed me. They said if we went down it wasn't exactly my fault; we were already in a bad situation so whatever we got out of it, we got out of it."
"I stopped playing a couple of seasons ago. To be honest with you, I'd take the manager for granted when I was playing. When he'd text me I'd send a simple text back. It's not that easy; you're just chasing players most of the time. It's a thankless job; I can't believe how hard it's been. Trying to get players in and trying to keep a track of players for training. It is hard work!"
With pre-season underway, Morton is preparing well, "It's going alright. We had our first game on Tuesday against Abbey Hulton, a local side. We won 3-1. Last season we played a formation where we didn't really want to attack. We sat back and tried to get teams on the break. This year we're going for a different approach in being a more attacking team."
"It's going to be difficult [the 2019-20 season]. There are some good teams in the League, some very good teams, but I've won a lot of things as a player. As a Manager, I wouldn't be in charge of a team if I don't think I could win it. I wouldn't do it. There's no point in just going there and taking part.
"The club as a whole has always won something. Going to the North West Counties has been a bit difficult for us because there are some good teams. I've taken it on because I do expect we can do something. I'd be disappointed if we don't get something out of the season."
Lastly, Dodd explained the importance of continuing the clubs success runs in the FA Cup and FA Vase, "Massively. It's the same with any other club, especially with a club of our standing, you want the gates to take as much money as possible. It's hard work behind the scenes. I've never realised how much hard work goes in behind the scenes as a player but as a manager, you see how much hard work just to try and get the club up and running. The bills have got to be paid so a good run in the FA Cup and the FA Vase would be brilliant for us.
"It's nice for the lads as well. You go and play against higher teams who test us out a bit more."