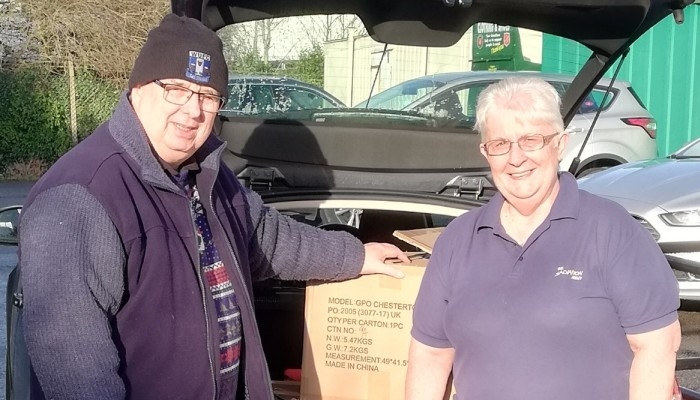 Successful food bank collection for the Blues
Wed 19th December 2018 | Winsford United
By Ian Templeman
Winsford United staged a successful event at their home game against Padiham on Saturday, collecting donations for the local Salvation Army food bank.
After putting out an appeal in the run up to the game, Winsford United's Assistant Secretary Steve Wright said he was delighted with the response.
"I am happy to report that many supporters and players of both sides brought donations" said Steve.
"Consequently I was able to deliver a car full of donations to the Winsford branch of the Salvation Army.
"The staff were all very grateful and sent their thanks to everyone who donated. The food bank is open all year around, however at this festive time of year it is used by more families and individuals than at any other time of year.
"The food bank is available to both families and individuals who, for whatever reason find themselves in need of a little help.
"It may be called a food bank but they also have toiletries, cleaning materials and baby essentials.
"This collection was a great success, and hopefully it is something we can do again in the near future".
Steve is pictured below, with a member of the food bank staff, delivering the food on Monday morning.