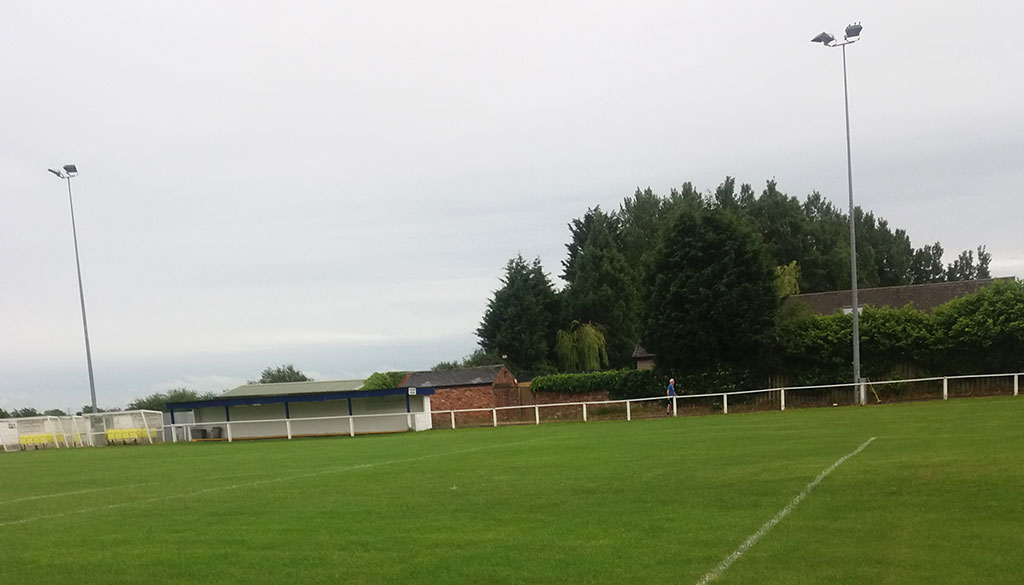 Daisy Hill Chairman sees good times ahead
Wed 12th May 2021 | Daisy Hill
By Gary Langley
Ian Templeman Writes:
New Daisy Hill Chairman Rich Williams believes that good times are ahead for the club, as plans are put in place on and off the field for the new season.
A locally based business owner, Rich took on the role of Club Chairman in March, and he explained that when members of the committee approached him about coming on board, he was immediately attracted to the idea.
'Ever since moving to the area six years ago, I have followed the club, and watched plenty of games, so I was excited to get involved when the opportunity arose", said Rich.
"With a North West Counties League first team, nine boys and girls youth teams, a Sunday football team, a Rugby Team and a dance studio already located at New Sirs, this is already a great community-based facility.
"Our main objectives now are to recruit more volunteers, reinvigorate a hub of the community, and generally increase local participation and involvement in the club. We've reached out to a number of people already, and we've been really encouraged by the offers of help we have had".
Rich has also been working hard recruiting local firms to help with ground improvements, and at the same time invited them to become sponsors of the club.
"I've had several meetings already and I've been really encouraged by the response I've had from local firms", he said.
"They are not only keen to provide their services to us as suppliers, they want to help us too, and are fully on board with what we are looking to achieve, both on and off the pitch.
"We've recently appointed a new management team with Leighton Mills and Lee Hill taking charge, and they have ambitions to move the club higher up the non-league pyramid, and we need to support them in their objectives.
"We already have local businesses such as TMSD, Straight Line Communications, and Taylor Brothers Skip Hire on board, and hopefully more will follow.
"I really feel that we are moving in the right direction, and I'd issue an appeal to anyone out there who believes they have something they can offer us, either as a volunteer or a sponsor, to get in touch with the club through our social media channels".
Rich believes that one of the main selling points of Daisy Hill FC is that the club has long been a focal point for sport in the area.
"It's well known that the village of Daisy Hill first saw football played there in 1894, and it's believed that football will have been played in the area before then", he explained.
"After Bolton Wanderers, Daisy Hill FC is the most senior football team in the Bolton Metropolitan Borough, and with the village having a long relationship with football, we want to build on that.