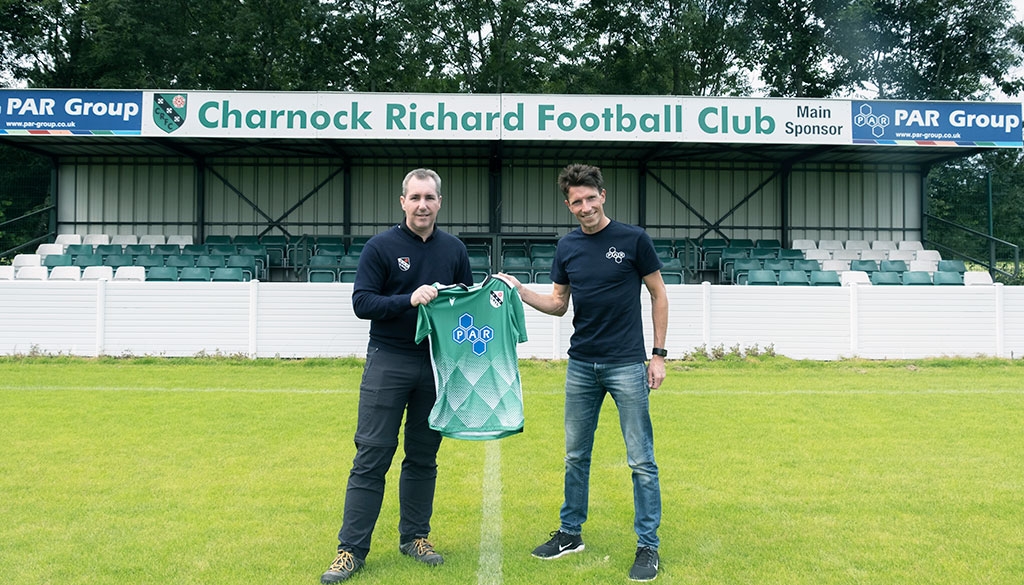 PAR extend Charnock sponsorship
Fri 31st July 2020 | Charnock Richard
By Martin Fallon
Charnock Richard Football Club are delighted to announce a two year extension of the clubs main sponsorship arrangement with local company PAR Group.
Established in 1980, PAR Group operate from two UK manufacturing locations (Preston and Manchester) and supply plastic, insulation and rubber products to industry throughout UK, Europe and Worldwide. With an impressive range of manufacturing capabilities, the parts they engineer are used across almost all market sectors by some of the world's leading brands. From the foods we eat, to the water we drink and the electricity we use, PAR Group play an important role in keeping factories running 24/7 in order to provide everyday essentials.
Club Chairman Shaun Tootell stated 'We are delighted to extend our main club sponsorship deal with PAR Group for the next two seasons. PAR Group have been the main sponsors at our football club since 2014 and we are truly grateful for their continued financial support. We look forward to continuing to work together over the coming seasons as we strive for continued success competing in the NWCFL Premier Division'.
Shaun is shown pictured holding the new First Team shirt with Chris Livesey of PAR Group.