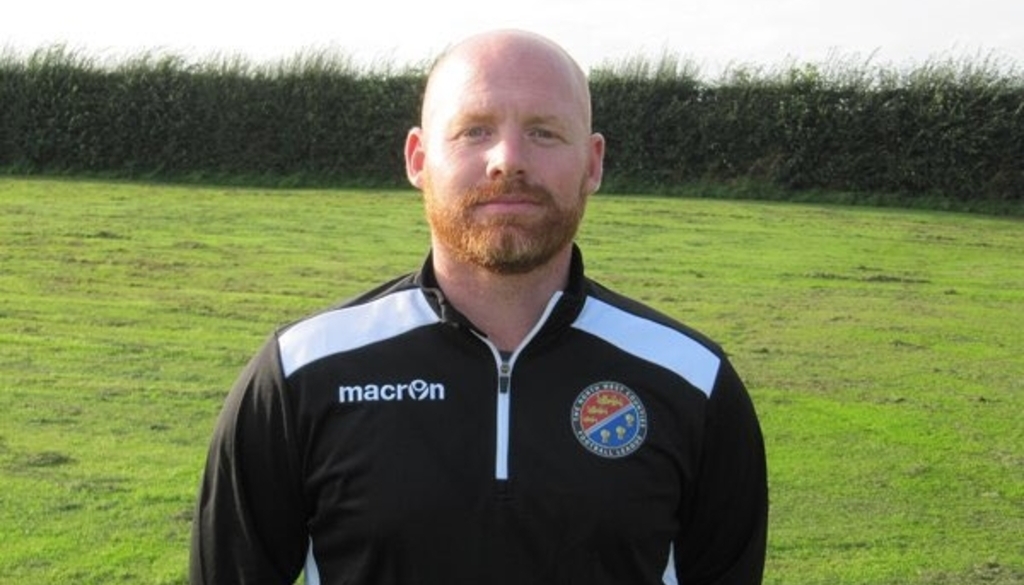 Cookney believes Garstang can put a run together to mount a challenge
Thu 5th September 2019 | Garstang
By Craig Kendall
Early last week, Garstang announced that they have appointed a new manager in former Poulton Youth Team manager Richard Cookney after they parted company with former professional Andy Payton.
Cookney had applied for the role at Garstang during pre-season when Payton was appointed, "I applied for the job in the summer and Andy Payton got the job. I was keen for it then but when they explained that I didn't get it I thought I'd give it another year at Poulton. My aim was always to go up into the North West Counties. I always want to push myself and get as high as I can in football and the next step up was the North West Counties.
"I thought with not getting the job, I'd give it another year. The thing is, I didn't want to just jump at any club. I wanted a club that I knew would be a good club to be at a good family club. I'd done my research on Garstang before I even went for the job and that's why I thought if I'm not going to get that job, I'll just leave it. When they came knocking on the door again, some opportunities don't come up once in a lifetime, never mind twice, so it would have been silly to turn it down."
Having made the decision to change their manager so early in the season, it now gives Cookney time to implement his changes, "I know it's going to be a tough task because, with the season already started, a lot of the players who we could have possibly gone for in the summer had already signed with a team. The aim is to stop them from leaking goals. I know they've not scored as many but the team I'd like to play, I expect a lot from the team, a lot of work rate, heart, fight. I'm a big believer in the fact that teams can get points just from team spirit so I wanted to bring a bit of that on the field.
"I always have good relationships with the players so, after the game on Saturday, I texted them all and spoke to them and they all came back with really good reviews and good reports. I do feel we need probably three or four fresh faces coming in who can offer something and steady the ship. It will give them a bit more competition for places as well."
After their weekend defeat to Sunderland West End in the Buildbase FA Vase First Qualifying Round, Cookney is confident they will find form, "We've been there for eight days. I spoke to some of the Committee members and a couple of the players. I'd only seen them at training on the Thursday and that was the first chance, really. I've spoken to them all week on the phone but that was my first chance to see them so I wasn't expecting miracles from the first game.
"Coming away, there's a lot of fight in the team. You can tell they love to play for the club so there's a lot for me to think about there. I'm not going to name any players but in certain positions, there are some the best players I've seen in those positions because I've been watching the League for a bit. It's just competition for places, I personally feel that's needed. There's strength in depth and, when players are away, I feel there's nothing there to back it up so we need strength in depth in every single area on the pitch.
"Already I'm confident for this weekend. I've only got one player missing this weekend, which is Rick Coar and he's injured. He's back at the back end of the week so I've got close to a full team to pick from; that's without bringing players in yet so I'm confident on that.
"As far as putting a run together, I feel if we get the next two wins against teams who are around us, that puts right outside the play-offs. Luckily, we're not so far behind that nothing can happen. Getting a run together will push us right up the League."
Garstang are next in action on Saturday in the First Division North when they face Chadderton away at the ARK Fleetech Stadium.