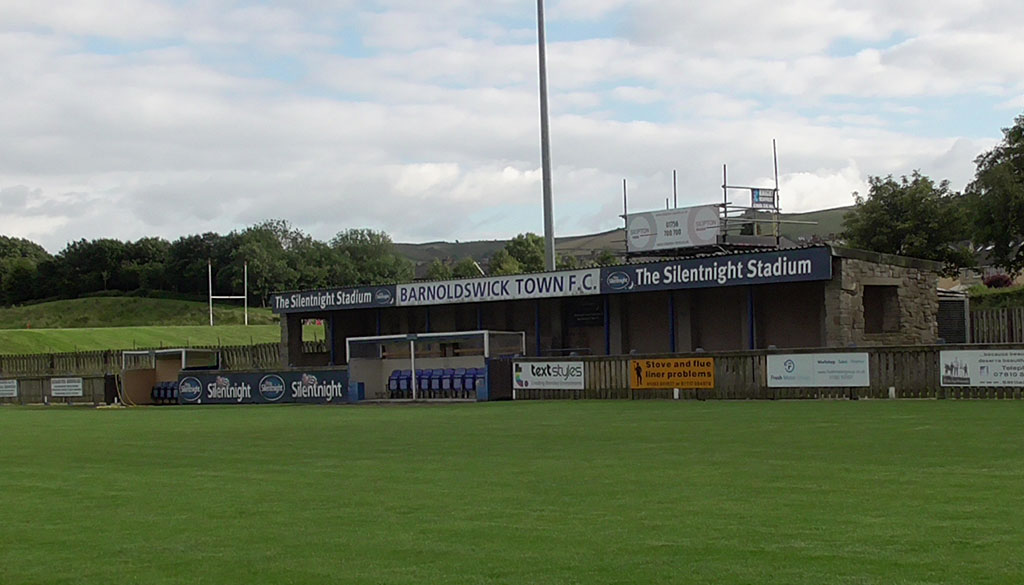 Barnes expects NWCFL campaign to be the toughest yet...
Fri 28th June 2019 | Barnoldswick Town
By Craig Kendall
It has been a remarkable few days for NWCFL Premier Division side Barnoldswick Town. On Tuesday, it was announced that their Chairman had stepped down, then just a few hours later Nigel Hill was appointed. Then, on Thursday afternoon it was confirmed that they had been awarded £25,000 worth of building materials to improve their facilities after taking part in the Buildbase £100k transfer deal 2019.
We caught up with their manager Matt Barnes earlier this week and discussed a mixture of items. Barnoldswick finished eleventh in the table last season, a position Barnes had mixed emotions about, "Half and half. Not really happy with the eleventh because at the end of February we were sitting in fourth place. We had a massively injury-hit season after the end of February and didn't pick up enough points from then on, hence why we finished eleventh really. Not massively impressed but things went against us.
Going forward, Barnes is working on a solution to his injury hit side, "More bodies. We've got more bodies in so that was important for what I want to do this year. Bring in as many bodies as possible so we don't have a repeat of that. "
Recruitment so far is looking good for Barnes' side, "It's gone really well. When they've signed on the dotted line we'll start announcing everybody but, other than that, it's gone really well. We've got eight new commitments at this point, seven of them all experienced North West County players and one of them, which is Ethan Kershaw, we announced the other day. We had him on loan from Burnley last year and he's been released so he's come to us now.
"I think everyone is going to be strengthening accordingly because of those three going up. I think this is going to be the hardest North West Counties season of all because people will be going for that. People will be putting money in, strengthening to finish in that top three."
Lastlty we enquired about how important the FA Cup and FA Vase is to the club, "They're imperative really. It's what we want to do and it obviously brings in pennies, which keeps clubs like ours going. It's massively important we have those good runs. I won't stand here and say we're going to win it because it's tough but we'll give it a good go in every Cup competition that we're in."