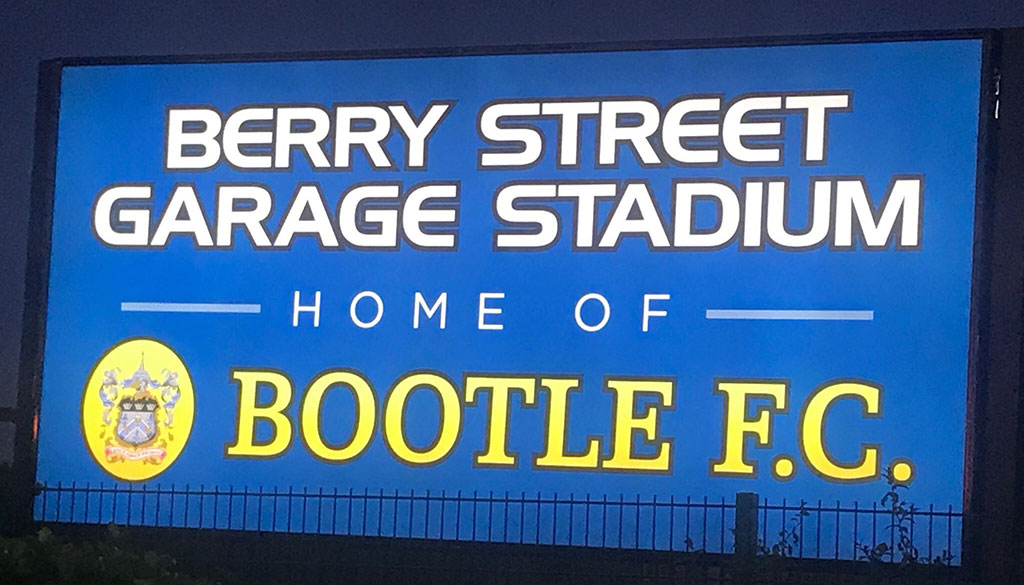 Bootle delighted to announce a new stadium partner
Tue 25th June 2019 | Bootle
By Craig Kendall
NWCFL Premier Division side Bootle have announce that Berry Street Garage has agreed to become the club's new stadium partner, and as a result wil be renamed as "The Berry Street Garage Stadium".
The deal will run for three years and was agree between club secretary Joe Doran and Joe Johnson of Berry Street Garage.
Speaking on the partnership, Joe Johnson said: "I am delighted to invest and work with Joe Doran, the committee and everyone else who have worked so hard to make Bootle FC what it is today.
"Both myself and Joe have some great ideas that will help build the brand and transform the club over the next year and beyond.
"All our supporters and visitors to The Berry Street Garage Stadium will see some big changes and I hope these changes will help make your visit a much better experience.
"With the right development and support off the pitch I am sure Joe and the lads on the pitch can take us up to the side Evo-Stik next year - no pressure Joe!!!!."
While Joe Doran added: "This is a fantastic opportunity for our club. Partnerships like this do not come around every day and I would like to thank Joe Johnson for all his assistance in reaching this fantastic partnership.
"Berry Street Garage is a cornerstone of the community within Bootle & Merseyside. We are delighted we have the chance to build a partnership with them.
"The deal is structured in such a way that allows the club to develop, fans and visitors alike will see big changes in the clubhouse and around the ground in the coming weeks and months.
"We have to build on the momentum that we generated last season and although it didn't turn out the way we wanted we have to inspire those around us to give us the support we want. We must provide for our fans and give them the football, the environment and success they deserve."