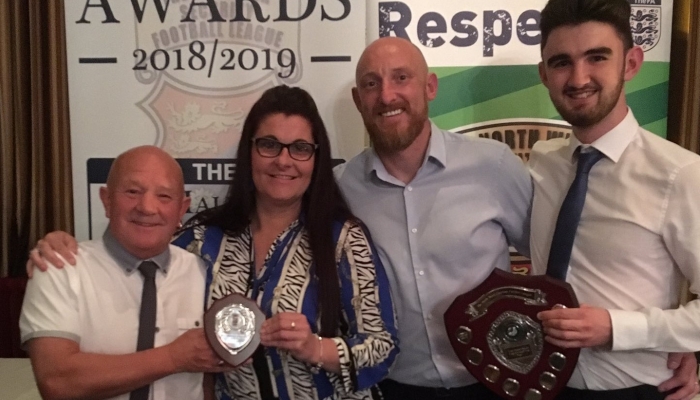 Programme of the Season Awards Confirmed
Sun 16th June 2019 | General
By Gary Langley
The winners of the respective Programme Of the Season Awards were announced at last nights End of Season Awards Evening, held at The Imperial Hotel Blackpool.
The winners were as follows:
PREMIER DIVISION - Runcorn Town FC, Edited by Martin Fallon
DIVISION ONE NORTH - St Helens Town FC, Edited by John McKiernan, assisted by Jeff Voller
DIVISION ONE SOUTH - Cammell Laird 1907, Edited by Patrick Burke (Pictured, Right)
Programmes have been under scrutiny since an FA Rules change last year, recinding the rule about Mandatory printed programmes, so at the start of the 2018-19 season, there were concerns about what to expect from them.
We need not have worried!
Across all three Divisions, we saw a high standard of match programmes produced and around 80% of our League Club programmes are still printed. The criteria that was used was Overall Quality, timely submissions, Individual articles and a number of technical requirements. The three winners matched all of the criteria and were worthy winners. However, there were no shoe-ins as perhaps there have been in recent years, as there was stiff competition across the board.
As the new season has officially begun, we are aware that a number of clubs are looking at digital programmes, but reassuringly, a number of clubs are already stating that they are going to give the respective winners a run for their money in the 2019-20 season.