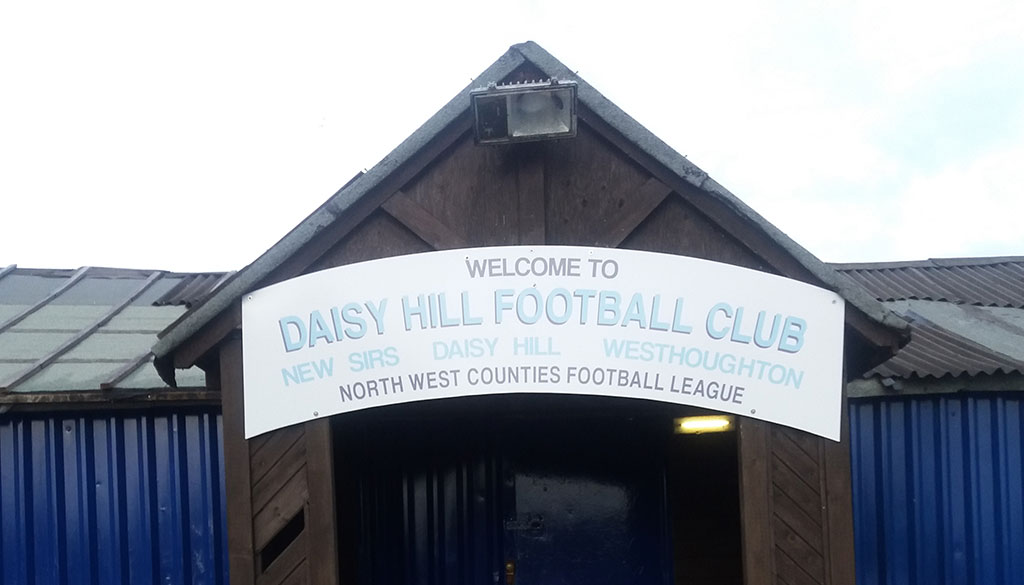 Daisy Hill to host Charity Football Event on Friday
Thu 19th August 2021 | Daisy Hill
By Ian Templeman
Daisy Hill FC are hosting a charity football event to raise funds for Leukaemia UK on Friday evening at New Sirs.
The event is being held in memory of former local footballer David Ashworth, who passed away after being diagnosed with leukaemia, and the evening will comprise challenge games between teams representing the local clubs he played for.
David's brother Craig Ashworth said: "After losing my younger brother to Acute Myeloid Leukaemia, we are holding this event to raise awareness of Leukaemia, with all proceeds going to Leukaemia UK.
"My brother was known as Nipper all round Bolton, and was part of the all-conquering Bolton Lads team of the late 1990s, who won the county cup.
"As an adult he represented Daisy Hill, AFC Tyldesley, and Westhoughton FC, and all four clubs will come together on the night to compete for the Ashworth Cup, in David's memory".
Daisy Hill Assistant Manager Lee Hill added: "Having played with Nipper at Daisy Hill, and with me now being the Assistant Manager, it's an honour to be able to host the Ashworth Cup at the club.
"I know how much it means to his family and friends to be able to carry on his memory through his love of football.
"Hopefully we can get a great turn out in honour of Nipper, and continue to host this commemorative tournament each year".
The first game at New Sirs kicks off at 6.45 pm, with gates opening at 6 pm, and refreshments will be available from the bar all evening.
All ticket revenue will go to Leukaemia UK, which supports those affected by leukaemia and other blood cancers, and funds research into treatments.
There will also be a half time raffle and charity auction.