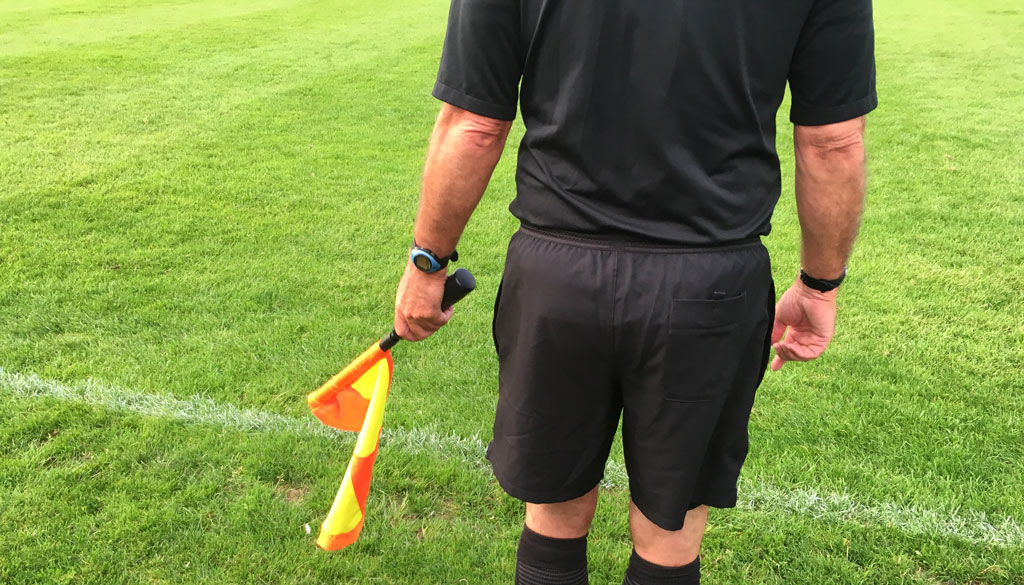 First Division Cup Final Preview
Sat 12th September 2020 | The PlayerMatch.com Cup
By Gary Langley
Today sees the final of the 2019-20 First Division Cup competition and this sell-out occasion sees Sandbach United host AFC Liverpool at the Sandbach Community Football Stadium.
We see current cup holders Sandbach United looking to retain the Cup, a feat only completed once before, ironically by their opponents AFC Liverpool.
It has been a long (very long) adventure for both clubs, this competition started way back on Saturday September 7th 2019 but obviously a fair bit has happened since then.
With a short time to go before kick-off, we take a swift look at both clubs progress to today's culmination and speak with both clubs about their hopes, not just for today but beyond.
We mentioned that this competition started 53 weeks ago and that weekend saw AFC Liverpool get off to a solid start with a 3-1 home win over Shelley, goals from Jay McGrane, Callum Schorah and Marc Stephens seeing the reds progress.
As County Cups, The FA Cup and FA Vase proceeded to dominate the next month the Second Round did not take place until a month later on 5th October 2019 when Sandbach United drew 0-0 at Cammell Laird 1907 and needed penalties to go through to the third round, they won the tie 7-6. AFC Liverpool's progress was considerably easier with a 5-0 away win at St Martins which saw five different scorers net at The Venue.
Fast-forward to late November, the 23rd in fact and the third round saw Sandbach continue through to yhe next stage with a last-gasp 2-1 home win over Stone Old Alleynians, goals from Robbie Hatton and a 90th minute winner from Tom Williams seeing them home.
A couple of weeks later AFC Liverpool joined them into the next stage with a 2-1 home win over Pilkington, Rhys Hardacre and Danny Cockerline netting for the Reds.
The Quarter Finals did not appear until 8th February but both sides were effective in their progression into the last four with AFC Loverpool seeing off Cheadle Town 3-0 with all goals coming in the first 25 minutes, courtesy of Danny Cockerline, Rhys Hardacre and Callum Schorah continuing their good scoring records in the competition.
Sandbach United joined them courtesy of a 2-0 win at West Didsbury and Chorlton with goals at the end of each half sealing passage.
This led us to the semi-finals and the trend of lengthy gaps in between round certainly continued but unbeknown to all concerned the whole landscape was to change. The first legs took place on Saturday 14th March as the scope of the problems around the world was really starting to dawn.
AFC Liverpool travelled to The Venue for the second time in the competition to face FC Oswestry Town, having knocked out fellow tennents St Martins earlier in teh competition, they recorded another business-like 3-0 win, again it was messers Cockerline, Schorah and Hardacre who netted the goals as they had done in the Quarter final against Cheadle Town.
Sandbach United travelled to Wythenshawe Town and came away with a hard-fought 2-1 win with Scott Evans and a penalty from Danny Bartle giving them a slim advantage to the second leg. Shortly after that, there were bigger priorities than football......
Almost Six months later it was time to dust off football and to try and start getting things moving again as the world, even now takes tentative steps back into business. Sadly, the impact of Covid-19 affected many clubs but FC Oswestry Town decided to fold during the intense operational conditions that the shut-down brought so AFC Liverpool progressed into the final without kicking another ball.
The 5th September saw Sandbach United host the second leg of their semi-final and it was a solitary goal for Josh Lane for the home side that put the newly crowned FA Grassroots Club of the Year into the final to face AFC Liverpool.
So, here we are! It's taken a while......
AFC Liverpool Chairman, Chris Stirrup is clearly looking forward to the final and we spoke to him regarding his thoughts on reaching the cup final, the clubs continued affinity with the competition and how the club is re-grouping after the null and void season.
"Reaching any Cup Final is great, it's what you are in football to achieve, to win things and celebrate. So, getting to the Playermatch.com Cup Final is a reward for the hard work that everyone here has put in and gives everyone at the club a lift, and in these times we can all do with that."
"We have a strong affinity to this competition, I think this is our fifth year in the competition and the fourth time we have featured in the final. Because this was the first honour the club won it has always had a special place in our hearts, we were the first club to retain the trophy too, so we will always enjoy this competition.
"That said, Sandbach will be out to do the same against us and whilst no final is ever easy, this will be very difficult given whats at stake and that it is being played at Sandbach United's home ground."
"We have been very lucky with the squad since last time out and I think we have lost only one player and brought a couple in, so the lads all know each other well and know how to play as a team. As we all know, successful sides seem to just carry on where they left off from one season to the next, so hopefully we will be able to hit the ground running on Saturday."
"The Null and Void season was a tough one to take for us but this competition is unfinished business. Looking at the bigger picture as we get going again, i'm 100% certain we would have been promoted last time out, so now we need to make sure that happens this season.
"Everyone seems to be strengthening and whilst an excellent side in AFC Emley have left, their place has been taken by Bury AFC, and we know they are going to be one of the favorites, so it will be a tough ask but we are as fired up as much as we can be."
From a Sandbach perspective, Club Secretary, Mike Senior is also looking forward to the occasion:
"This promises to be a great game between two teams whom have slogged it out in the cups before with honours even. AFC Liverpool have a fantastic record in the competition and play great football but we are quickly gaining a reputation in this cup in our relatively short league history and they will be wary."
"To reach a final in itself is an achievement and the lads are over the moon, regardless of the result we cement our name in the history book. This game feels bigger than last years as we get to defend our title for the first time. We are not the underdog anymore and we do not want to give up the title. I am sure AFC do not want us equalling there record of back to back wins either."
"The road to the final is of course that bit harder than it was with 40 teams instead of 20 entering the competition. Finals can be peculiar games full of caution and nerves at times, we have seen how it can ruin a game for the spectator so i hope this is not one of those games but one where the play is exciting fast paced and demonstrates the skill we know players at this level have. The weather is good the pitch is great let's make it memorable, just a shame it is restricted to 300."
"Whilst it is great to finish the cup off we also look toward the fast approaching season, I feel sad for vauxhall who deserved to go up, but selfishly it does give us another massive opportunity to gain promotion and that is the primary aim this year with the top 4 promoted. I am sure everyone is thinking the same, thats why it is not easy, but we have made a lot of changes on and off the pitch so time will tell."
With the game being sold out, Radio Station Cat FM 107.9 will be providing commentary at the game. Their online station website is at
https://thisisthecat.com/xtra/