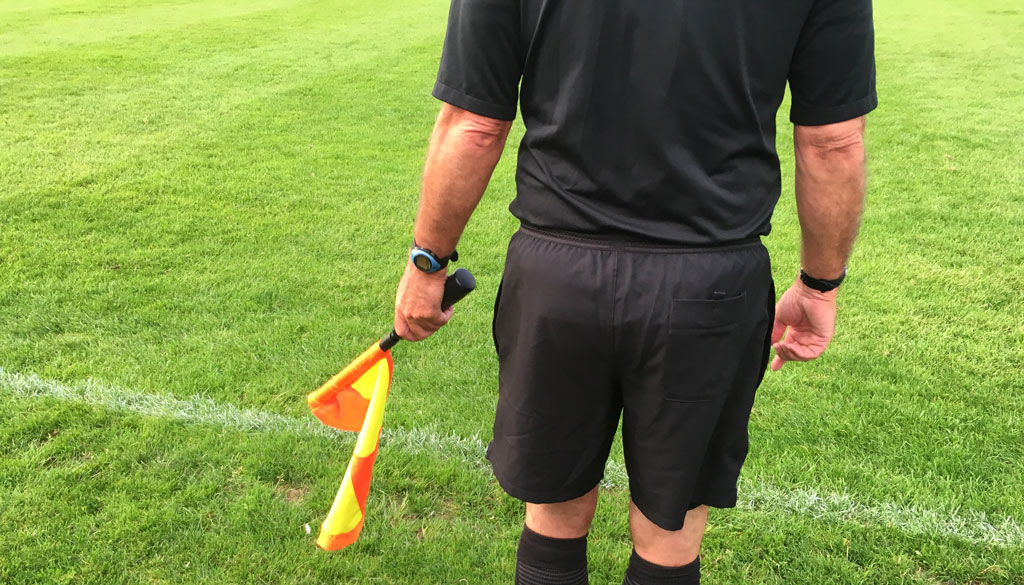 Ashton Town partner up with League Two side
Tue 18th February 2020 | Ashton Town
By Craig Kendall
NWCFL First Division North outfit Ashton Town announced on Saturday that they have formed a partnership with League Two's Crewe Alexandra.
Joint manager's Lee Bignell and Karl Bell's side have welcomed Crewe Under 18 defender Luke Allen to their squad for the rest of the season.
Bignell is delighted with the partnership, "I got the call from Crewe a couple of weeks ago asking if I would be interested in taking Luke on loan, subject to him agreeing. So I spoke with Karl and the Chairman and we all agreed if the lad wanted it we would be happy to have him. So I went to Crewe last week to have a chat with his manager and Luke himself.
"It was a good conversation and we agreed Luke would join us till the end of the season. For us, it's come at a great time as we have lost a few lads recently. So getting a player of Luke's quality is a big boost for us. It's great that Crewe has placed there trust in us to help develop one of there youngsters in making that transition from youth football to open age an give him that experience.
"Luke's got the ability and got a great attitude so am confident that this loan is good for everyone. I'd just like to thank Crewe for trusting us and making this happen and hopefully, it can be the start of a great relationship."
Ashton currently lies nine points off the promotion places and have three of games in hand over fourth-placed Shelley.
Chairman Mark Hayes commented, "I am absolutely made up to be linking up with a professional team like Crewe Alexandra, their proven progression of players speaks for itself.
"Huge credit to the Town management team for this, in particular Lee Bignell who got us the opportunity, and has been to Crewe and met with the lad's parents. Luke is hopefully the first of a few talented youngsters that will come through our gates, in what can only be great for both clubs.
"This also follows one of our girls, Emily Bourne, actually going in the other direction and signing for The Alex last year."
Fellow joint-manager Bell likes what he has seen so far, "We have had him train the last two sessions and he is a player I think the team requires going forward judging by his attitude and ability. With the loss of players over the last few weeks our focus is in a young dynamic and performing team to move and take Ashton Town forward.
"It's obviously a difficult time in the season to be bringing in players but we have made a few signings over the last couple of weeks that will hopefully make a positive impact on the team. We would like to thank Crewe Alexander for the trust shown by them towards Ashton Town by loaning a player. Their confidence in our playing style is appreciated."
Ashton's next is on Thursday when they face an away trip to AFC Darwen in the league hopeful to bring home the three points.