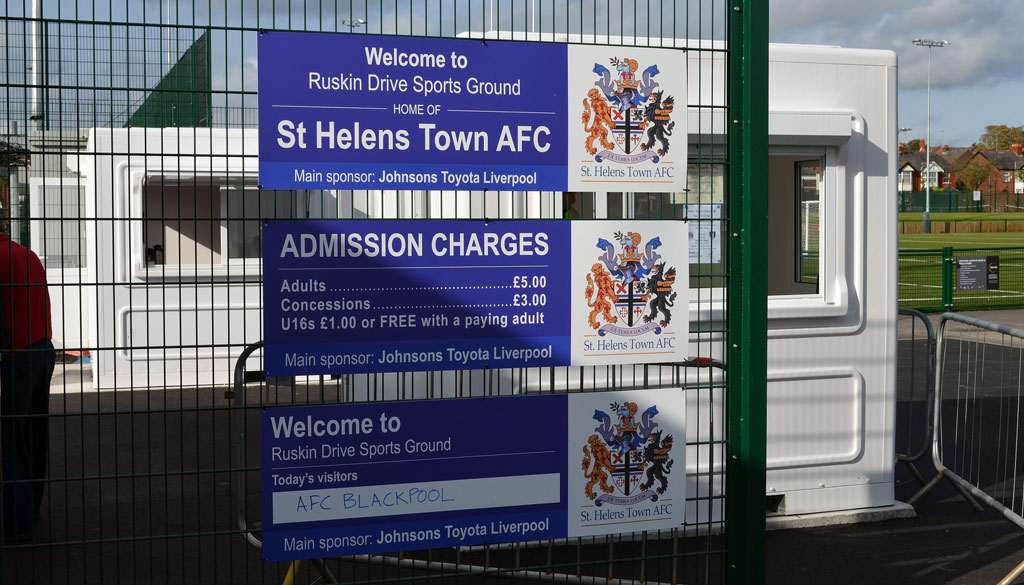 NWCFL First Division North side heading for Europe
Fri 24th January 2020 | St Helens Town
By Craig Kendall
NWCFL First Division North outfit St Helens Town AFC will be travelling to Uhlbach in Stuttgart, Germany in June 2020 to make the return leg of what is hoped will become a bi-annual event.
A statement from the club says, "The fixture commemorates the twinning of the two towns shortly after World War II and was part of the reconciliation effort between the two countries.
In summer 2018 TSV Uhlbach were hosted by St Helens Town in the inaugural fixture which finished 4-4 at the Arcoframe Stadium, Ruskin Sports Village, St Helens and saw our German visitors in St Helens for three days. This time around the offering has expanded with Town making a 5 day visit to the city of Stuttgart.
1st Team Manager Dave Platt and Committee member Stephen Lingard travelled to Stuttgart back in November to meet the committee of TSV Uhlbach and were treated to a snapshot of the hospitality on offer for those travelling in the summer, with the local custom of "brooms" (where locals open their houses and kitchens to showcase local delicacies) and the locally grown wine - the area is renowned for its vineyards to a tour of the amazing Mercedes Benz Museum.
With an extensive itinerary planned, including several games, the club is opening up travel arrangements to players from other clubs, supporters and any local non-league football enthusiasts.
The club is also looking to provide a small commercial offering for sponsors or delegates of companies wanting to work in Stuttgart who would like the opportunity to be introduced to city councillors and other businessmen in Stuttgart or contribute towards the trip costs. Contact Dave Platt to discuss opportunities. (Email: Davverplatt@gmail.com or Mobile: 07736180148)."