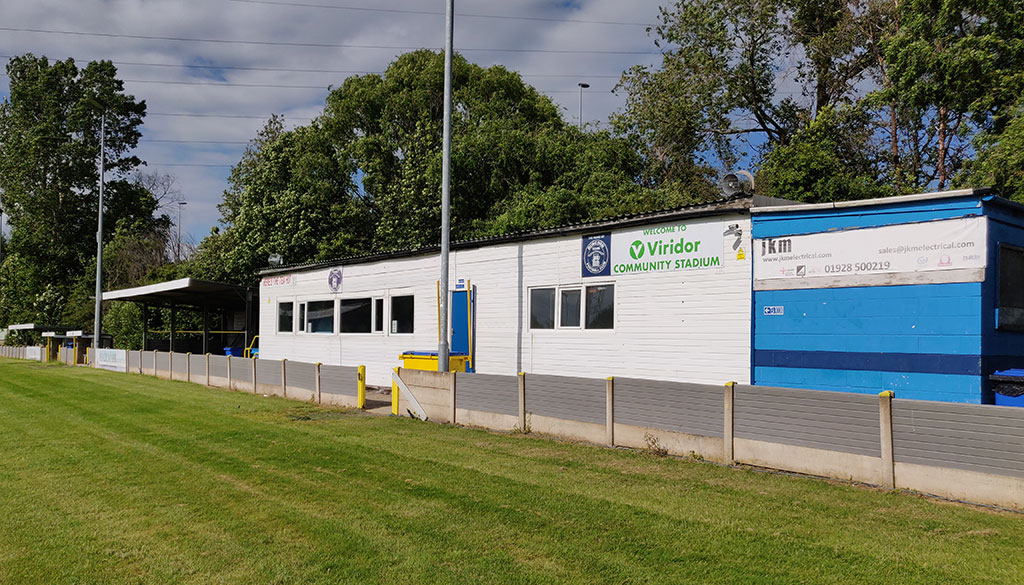 McManus has strengthened Runcorn who look to push on
Fri 2nd August 2019 | Runcorn Town
By Craig Kendall
We are now down to the final two clubs for our season previews. It has taken around six weeks, and we have enjoyed every single one for one reason or another, and this time it is Runcorn Town manager Paul McManus.
29-year-old McMannus has been at the club since 2017, interim manager since February, then permanent in April, "I signed as a player in 2017 – October/November time – so this will be my third full season. I took the manager's job on a temporary basis in February, when Chris went to Salford, so give or take three years now. We boxed it off permanently just before the last game of the season.
"I speak to The Echo quite a bit and I did say to him we underachieved from start to finish last year. Everyone knows it: staff and players who were still there. It was an underachievement from the off really. We lost key players during the off-season and we just didn't replace them well enough. It didn't half affect us!
"With three going up, obviously I think a lot of clubs will, certainly early doors, be spending more on their budget than they usually would see roughly where they can gauge themselves by Christmas. As you mentioned before, we've finished third twice. In all honesty, those two years, if it wasn't probably for Christmas time, when we had a bit of a slump in both those seasons, we already would have gone up.
"Hopefully, we've made a few major signings to bring back into the squad, which will improve us no end. I think the difference this year will be I've got together a squad that – and know it's the hardest part – if I can keep everyone happy and everyone buys into it, then the squad's got strength and depth throughout, which we've lacked at times in the past.
"When you see some clubs making subs and they're bringing lads on and they make an impact, that's what we've struggled with over the last couple of years. We've had a very good starting XI but, if anything happened to it, there wasn't a great deal of back up. That, for me, has been a big improvement over the closed season and the pre-season.
"I'm still playing so I've been taking two sides into it over pre-season. I've been starting from the off, then taking myself off as soon as I can to have a look from the side and seeing if there's anything different that we can improve on or work on. It's been enjoyable because the lads have taken on board the way I want us to play and it's worked in pre-season; it's been good."
McManus admitted that he will still be playing as long as his body lets him, "Hopefully I'll be playing as much as physically, humanly possible... as long as the body lets me! The transition's been fine up to now. I haven't had any problems with it and the lads have been great from the off. Even the lads who I didn't keep on from last season, there was no animosity there; it was just thanks and off they go, they move on. It's been pretty steady and okay so far."
ABOVE: Runcorn's infamous tweet after they announced former Bayern Munich player Dale Jenning's had resigned for the club.
And ahead of their weekend opener against Squires Gate, "We've always had good games since I've been here. For the last three years, we've always had really good competitive games with them. It's a bit like anyone. Everyone would have improved over the closed season because of the three going up so it will be a test. Every game will be a test this year but, as long as we stick to the philosophy, I'm hoping for a good start with three points on Saturday."
Lastly, McManus stressed the importance of a cup run in either of the FA's prestigious competitions, "It's massive to any club at our level, especially the likes of the FA Cup. As a player previously, you don't pay any attention to anything other than the game but, since going into the management side, you get an insight into how much these games are worth to clubs like ourselves.
"A cup run for the lads is brilliant as well but, financially for the club, you need decent runs. If you're performing as good as you should be, with the squad we've got, I do expect us to do well in the cups. I'm not going to lie!