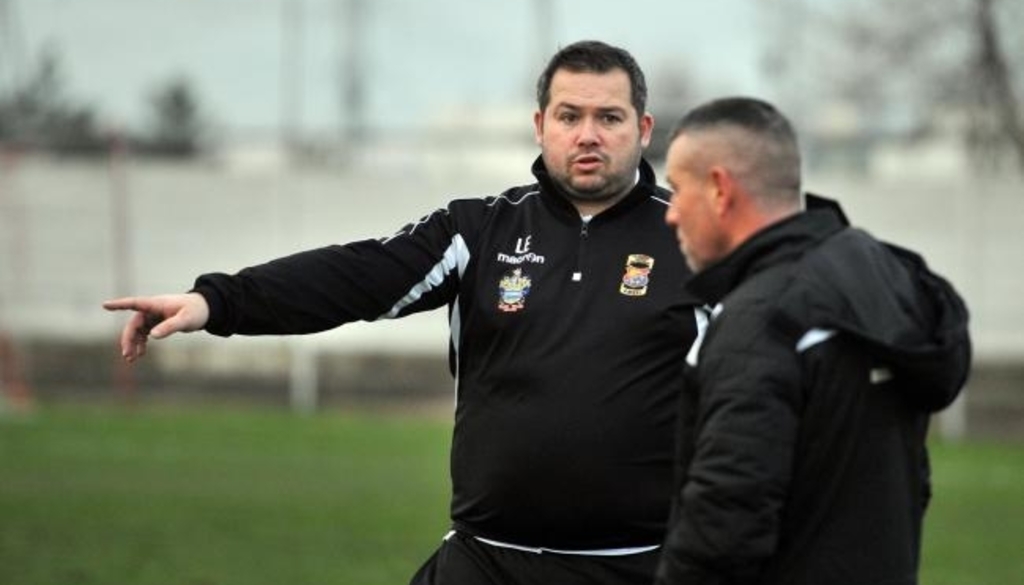 Evans hoping to make Anchor Road a fortress
Wed 31st July 2019 | AFC Darwen
By Craig Kendall
Luke Evans is heading into his second season as manager of NWCFL First Division North side AFC Darwen and after their tenth place finish, he feels they never really turned up to the party.
"Last season was about laying a good foundation. We didn't really find ourselves out of the top half of the League all season but, with injuries and squad depth, we never really got into the mix either. It was just one of those seasons for us, where we were hanging around but not really at the party."
The club flirted with the NWCFL top flight for a few seasons but did not really assert themselves as a real contender, resulting in relegation back to the First Division, "We'd like to think that we've laid the foundations now and, if we can build on last year and be in the promotion mix at the end of the season, that's the aim.
"We've had mixed results in the preseason but, for us, it's been all about getting minutes into the lads and working on the things we needed to. With lads still being on holiday, it's been difficult but we're happy and we're ready. We're just looking to get started."
Darwen starts the season with their longest away day of the season on Saturday, "We have a tough game away at Holker and a long trip to start with but then it's out of the way and good for us. We can't wait to get started."
Evans was appointed at Joint Manager back in June 2018:
Evans' career was cut short as at the age of 24 he broke both of his legs whilst serving in the Army, "When I left the Army I took up a scouting role at Cardiff City. I worked full time over at Manchester United as a scout. I've been involved in a few grassroots scenes and amateur football. I was then the Reserve Team Manager at Lancaster City but this is my first full-time job as a manager on my own in the Counties."
On his first season as manager, "It's how I expected it to be but I'm definitely enjoying it. It's got its own challenges but I'm loving working with the players on a weekly basis and the ups and downs and the rollercoaster that football's all about."
Evans explained that Darwen is coming to the end of a big renovation at Anchor Road, "There are big changes going on at the club at the moment. They're just installing a 3G pitch at Darwen so it's a big half a million-pound project that they're doing over there. There's also a Buildbase grant that the clubs take part in and we actually won that last year so we got a £25,000 materials to grant to build new changing rooms. That's currently being done at the moment. With the massive changes that are taking place off the pitch, it would be great in the next season or two to be able to match that and take the team forward.
"We've been given by the League the first three games away from home so hopefully the pitch will be completed in that timeframe. It's a different surface that we have to deal with and we switched a couple of our preseason games to 3G so we could try and get used to that. We've also been training in preseason on 3G as well. The style of management and the style of play have to change because we could be playing half of our games on a 3G surface. We have to get used to that and we're adopting a different style of play in order to accommodate that.
"The main aim for us is we want to make our home pitch a place where people fear. We want to do the best that we can on our home ground then pick as many points up as we can away from home.