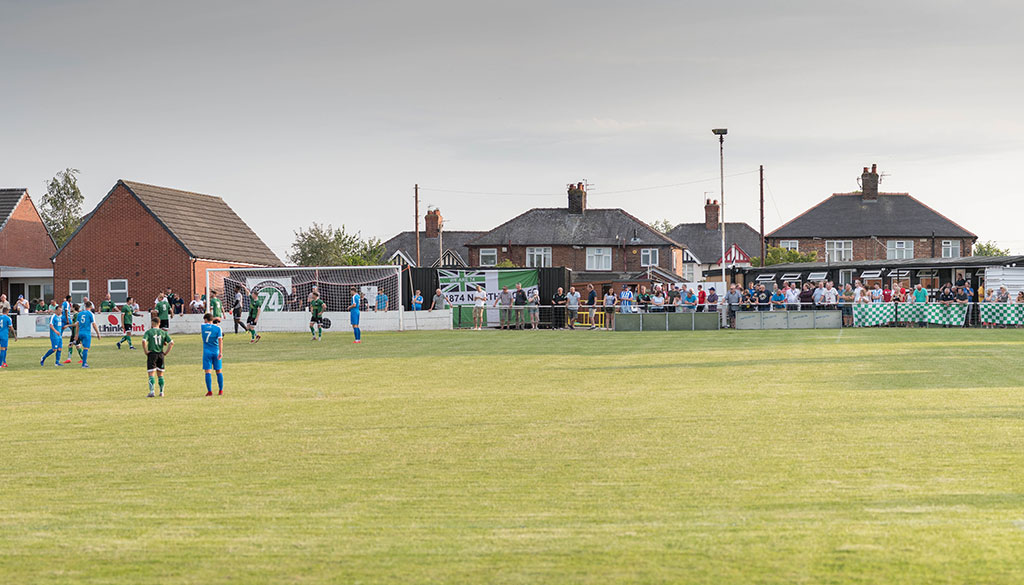 Goodison wants 1874 to develop on & off the pitch
Sun 21st July 2019 | 1874 Northwich
By Craig Kendall
Just over two years ago Wayne Goodison became the joint manager at 1874 Northwich alongside Paul Bowyer in the NWCFL Premier Division - but after a 10th place finish last term, the former Football League right-back believes his side have under-achieved.
"We view the last few seasons as mixed really. In that time we have performed relatively well in cups, winning the Mid Cheshire and Macron cups, but have underachieved with our league programs."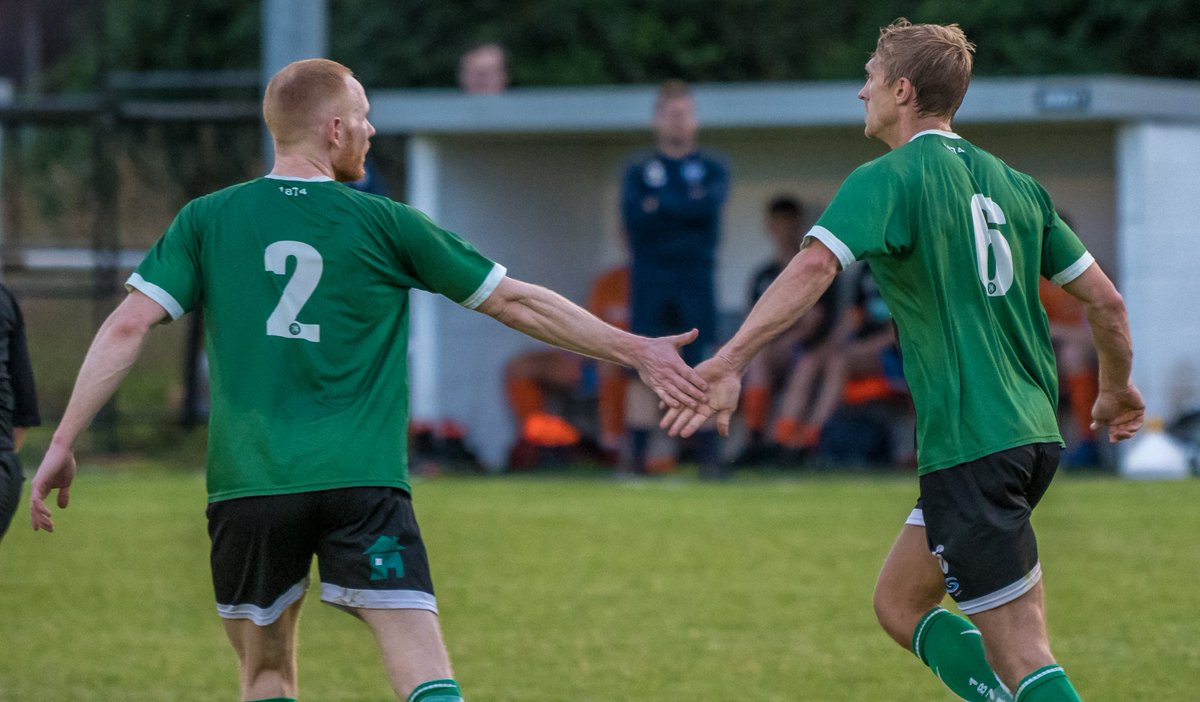 ABOVE: 1874 celebrate scoring in a recent friendly. Credit @1874Northwich.
1874 reached the FA Vase Semi-Final two seasons ago but lost out to Thatcham Town, but Goodison has a resolute philosophy, "As a club, we aim to keep growing our infrastructure from the development of our younger sides upwards. From a team perspective, we need to be more consistent in our performance levels in all competitions but especially the league program."
"As previously mentioned, we want the club to keep developing on and off the pitch. Our move to Barnton will allow us to do that better than before and everyone at the club is really looking forward to being back in Northwich for the coming campaigns.