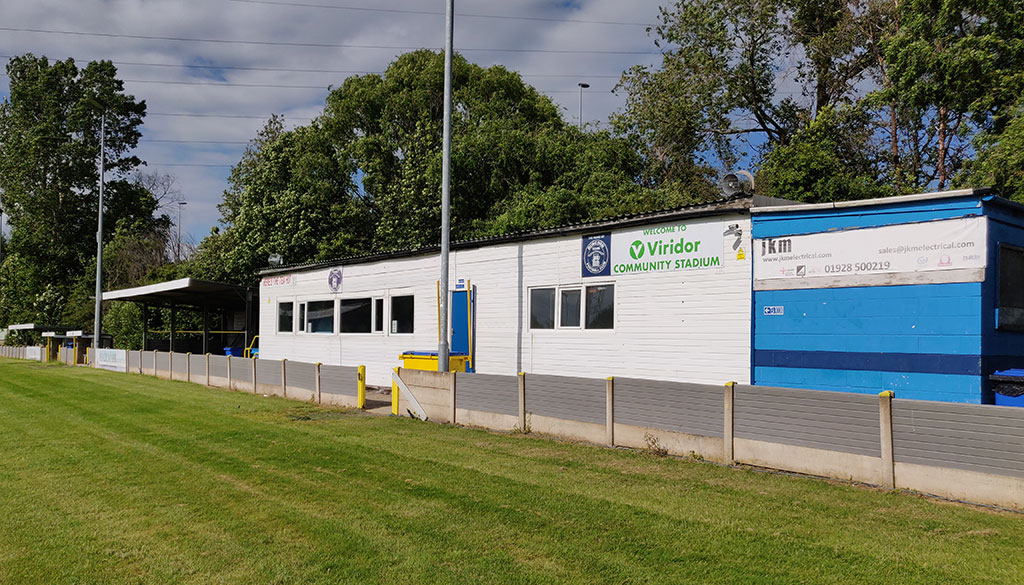 Chris Herbert leaves Runcorn Town
Sun 3rd February 2019 | Runcorn Town
By Martin Fallon
Runcorn Town's Chris Herbert has today tendered his resignation as Manager of the football club.

Chris, who is midway through his third season at Town, has been offered a full time position with National League side Salford City.
He will be in charge of scouting players for the First Team, as well as conducting analysis on their future opponents.
A club statement said:
"Whilst disappointed to be losing Chris, the club recognises that it is a fantastic opportunity for him, are immensely grateful for what he has done for the club, and we wish him well for the future. The club has moved quickly to steady things though, with Paul McManus offered and accepting the role of Caretaker Manager until the end of the current season".

In a letter to the club, Chris Herbert said, "Salford was an opportunity I could not really turn down. To have the chance to be at such a quick growing and unbelievably ambitious Club was something I had to be a part of when offered the chance.

"I don't think I need to tell anyone what Runcorn Town means to myself. I have loved every part of getting the club in the position it is in right now.
"I have some great memories like when we beat League Two Macclesfield in the Cheshire Cup, two wins and one draw out of four games in the Runcorn derbies, travelling to Guisbrough in the FA Vase on a Tuesday night and coming away with an extra time win, beating Congleton at home in front of the Sky Sports cameras, Joe Holt's last minute winner away at champions Atherton Colleries. I could go on there are so many!

"Hopefully now you can back Paul McManus and help him with your support to take the club to the next level.
"I firmly believe that the club is on the verge of good things and Macca is the right man to build on the hard work Mark McGregor and myself have put in to get such a talented group of players to the club. But for myself it is time to move on to pastures new.
"I am now a Runcorn supporter and will follow the club's result and be there when I can to support the lads.

"I would like to thank my assistant Mark McGregor who is influential to what we have done, the board who have always backed me in everything, Martin Fallon for my constant mithering to sort forms and brain picking.
"And last but most importantly to all the brilliant fans who are genuine supporters. They may not be in their hundreds, but they make sure they are heard everywhere we go. Good luck to everybody at the club, trophies are only around the corner."

On his appointment as Caretaker Manager, Paul McManus said "I would just like to thank Herbie for what he's done for the club and the lads over the last two and a half seasons and we wish him well for the future. I'd also like to thank the club for giving me the opportunity to take the club forward till the end of season.

"I am looking forward to working with the lads over the coming months. We have some quality here which we intend to showcase and work hard in each game to get maximum points possible and finish as high up this league as we can. It's where we should be.

"I have loved every minute of my time here and already have a great relationship with the whole club from fans to committee, so I am excited to see what we can all achieve. Let's get going!!!"

Echoing Paul's thought's was Chairman Lindsay Berry who said: "On behalf of everyone at the football club, I would like to wish Chris Herbert the best of luck in his move to Salford.
"Whilst we are naturally disappointed with this, we have always said that we would never stop any player from stepping up to the next level in football. The same goes for the Manager, and this is certainly a great move for him.

"We have had some great times over the last two and a half seasons and the club is in a great position. When one door closes though another opens and we would like to welcome Paul McManus on board until the end of the season. We look forward to working with him and will give him the very best support that we can do.